>
>
>
>
>
>
>
Apple MacBook Air MMM62
Apple MacBook Air MMM62
Availability:
Out of stock
Overview
Originally released March 2015
13.3-inch (diagonal) LED-backlit glossy widescreen display with support for millions of colors
8GB of 1600MHz LPDDR3 onboard memory
512GB PCIe-based flash storage1
Out of stock
Compare
Apple MacBook Air MMM62 13.3″ Core i7 512GB 8GB OSX Yosemite (2015/2016)
13.3-inch (diagonal) LED-backlit glossy widescreen display with support for millions of colors

Supported resolutions:
1440 by 900 (native), 1280 by 800, 1152 by 720, and 1024 by 640 pixels at 16:10 aspect ratio and 1024 by 768 and 800 by 600 pixels at 4:3 aspect ratio

1

128GB PCIe-based flash storage
256GB PCIe-based flash storage

1.6GHz dual-core Intel Core i5 (Turbo Boost up to 2.7GHz) with 3MB shared L3 cache

8GB of 1600MHz LPDDR3 onboard memory

2

Up to 12 hours wireless web
Up to 12 hours iTunes movie playback
Up to 30 days standby time
Built-in 54‑watt‑hour lithium‑polymer battery
45W MagSafe 2 Power Adapter with cable management; MagSafe 2 power port

Height: 0.11-0.68 inch (0.3-1.7 cm)
Width: 12.8 inches (32.5 cm)
Depth: 8.94 inches (22.7 cm)
Weight: 2.96 pounds (1.35 kg)3

Intel HD Graphics 6000

Dual display and video mirroring: Simultaneously supports full native resolution on the built-in display and up to 3840 by 2160 pixels on an external display, both at millions of colors.

Thunderbolt digital video output

Native Mini DisplayPort output
DVI output using Mini DisplayPort to DVI Adapter (sold separately)
VGA output using Mini DisplayPort to VGA Adapter (sold separately)
Dual-link DVI output using Mini DisplayPort to Dual-Link DVI Adapter (sold separately)
HDMI audio and video output using third-party Mini DisplayPort to HDMI Adapter (sold separately)

MagSafe 2
USB 3
Headphone
Dual mics

SDXC card
USB 3
Thunderbolt 2

Two USB 3 ports (up to 5 Gbps)
Thunderbolt 2 port (up to 20 Gbps)
MagSafe 2 power port
SDXC card slot
3.5 mm headphone jack

802.11ac Wi-Fi wireless networking; IEEE 802.11a/b/g/n compatible

Bluetooth 4.0 wireless technology

Stereo speakers
Dual microphones
3.5 mm headphone jack
Support for Apple iPhone headset with remote and microphone

Full-size backlit keyboard with 78 (U.S.) or 79 (ISO) keys, including 12 function keys and 4 arrow keys (inverted "T" arrangement) with ambient light sensor
Multi-Touch trackpad for precise cursor control; supports inertial scrolling, pinch, rotate, swipe, three‑finger swipe, four-finger swipe, tap, double-tap, and drag capabilities

Line voltage: 100-240V AC
Frequency: 50Hz to 60Hz
Operating temperature: 50° to 95° F (10° to 35° C)
Storage temperature: -13° to 113° F (-25° to 45° C)
Relative humidity: 0% to 90% noncondensing
Operating altitude: tested up to 10,000 feet
Maximum storage altitude: 15,000 feet
Maximum shipping altitude: 35,000 feet

macOS Sierra

macOS is the operating system that powers everything you do on a Mac. macOS Sierra introduces new ways to enjoy your photos, and work more seamlessly between devices. Learn more

Accessibility features help people with disabilities get the most out of their new MacBook Air. With built-in support for vision, hearing, physical and motor skills, and learning and literacy, you can create and do amazing things. Learn more

Features include:

VoiceOver
Zoom
Increase Contrast

Reduce Motion
Siri and Dictation
Switch Control

Closed Captions
Text to Speech

5

Photos

iMovie

GarageBand

Pages

Numbers

Keynote

Safari

Mail

Messages

FaceTime

Calendar

Notes

App Store

iTunes

iBooks

Maps

Contacts

Reminders

MacBook Air
Power adapter
AC wall plug
Power cord

Fifth-generation Intel Core processors in MacBook Air give you more time to do more things. Add that to an array of other smart and efficient features, and you have an incredible amount of power in your hands. While carrying next to nothing.

Thanks to compact all-flash storage in MacBook Air, there's plenty of room for a big battery. Working together with the power-efficient fifth-generation Intel Core architecture, this battery can post some impressive numbers. MacBook Air gets up to 12 hours of battery life on a single charge. That gives you all-day power for surfing the web or watching iTunes movies. Put MacBook Air to sleep for more than 3 hours, and it enters standby mode to conserve battery life for up to 30 days.1

MacBook Air is powered by fifth-generation Intel Core i5 and i7 processors. This ultra-efficient architecture was designed to use less power and still deliver high performance. Which means not only can you do whatever you want — you can keep doing it for longer than before. In addition, the Intel HD Graphics 6000 processor offers advanced performance you'll especially notice with games and other graphics-intensive tasks.

MacBook Air supports ultrafast 802.11ac Wi-Fi. When connected to an 802.11ac base station — including AirPort Extreme and AirPort Time Capsule — wireless performance is up to 3x faster than 802.11n Wi-Fi.2And your Wi-Fi range improves as well. With Bluetooth technology, you can connect MacBook Air to Bluetooth-enabled devices like speakers and headphones. Even without all the wires, you're totally connected.


Part of what makes MacBook Air so responsive is that it's designed entirely around flash storage. Not only does this make MacBook Air much lighter and more portable than traditional notebooks, it also provides faster access to data. Available in capacities up to 512GB,3 this PCIe-based flash storage is up to 17x faster than a traditional 5400-rpm notebook hard drive.4 So when you flip open MacBook Air, it's ready to go right away. Even after a month in standby mode, the screen springs to life.

Connect your MacBook Air to your devices and displays with a Thunderbolt 2 port that's twice as fast as the previous generation. But that's not the whole story. MacBook Air also comes equipped with two USB 3 ports, so you can connect the latest USB 3 devices and all your USB 2 devices as well. With just a few connections, MacBook Air transforms from an ultraportable notebook to a complete workstation.

LED-backlit display. Millions of pixels.
Millimeters thin.
MacBook Air gives you 1440-by-900 pixel resolution on a display that measures a mere 4.86 millimeters (0.19 inch) thin. And LED backlighting makes colors bright and vibrant from edge to edge. So whether you're editing photos, perfecting a presentation, or watching a movie, you're going to love what you see.
720p FaceTime HD camera.
Stay sharp.
Let your friends and family see more of you with the 720p FaceTime HD camera. Every smile looks bright, even halfway around the world. And the widescreen format means everyone can fit into the picture without having to crowd around the display.
Dual mics. They'll hear you loud and clear.
The dual microphones in MacBook Air are great for when you want to be heard. If you're making a FaceTime call, for example, the mics reduce background noise from behind the notebook. And when you use Dictation, they create an adaptive audio beam that intelligently adjusts to detect your voice — instead of the noise around you.

The Multi-Touch gestures in macOS make everything you do on MacBook Air more intuitive, direct, and fun. And the spacious Multi-Touch trackpad is perfectly designed for them, whether it's a three-finger swipe to activate Mission Control or a four-finger pinch to see all your apps in Launchpad. Gesture responses are smooth and realistic. So when you're scrolling up and down a web page or swiping from one full-screen app to another, it's almost like you're touching what you're seeing.
Click
Press down anywhere to click. Or, with Tap to Click enabled, tap the trackpad.
Double-click
Press down two times anywhere. Or, with Tap to Click enabled, double-tap the trackpad.
Tap to zoom
Double-tap the trackpad with two fingers to magnify a web page or PDF.
Two-finger scroll
Slide two fingers up or down the trackpad to scroll through documents, websites, and more.
Swipe to navigate
Flip through web pages, documents, and more like thumbing pages in a book.
View Mission Control
Swipe up on the trackpad to get a bird's-eye view of everything running on your Mac.

As incredibly compact as MacBook Air is, it still manages to fit a full‑size keyboard that makes typing as natural as it is comfortable. And the keyboard is backlit, so you can type with ease in even the dimmest light. A built-in ambient light sensor detects changes in lighting conditions and adjusts the display and keyboard brightness automatically. From a seat in a sunny café to a seat on a cross‑country red‑eye, you'll always have the perfect lighting for any environment.

iCloud stores your content and lets you access your music, photos, calendars, contacts, documents, and more from whatever device you're on. So if you take a picture with your iPhone or make changes to your meeting schedule on your iPad, iCloud makes sure everything appears on your Mac, too. And it works both ways — create a to-do list on your Mac and you can make edits to it on your iPhone.5Learn more about iCloud
13.3-inch (diagonal) LED-backlit glossy widescreen display with support for millions of colors

Supported resolutions:
1440 by 900 (native), 1280 by 800, 1152 by 720, and 1024 by 640 pixels at 16:10 aspect ratio and 1024 by 768 and 800 by 600 pixels at 4:3 aspect ratio

1

128GB PCIe-based flash storage
256GB PCIe-based flash storage

1.6GHz dual-core Intel Core i5 (Turbo Boost up to 2.7GHz) with 3MB shared L3 cache

8GB of 1600MHz LPDDR3 onboard memory

2

Up to 12 hours wireless web
Up to 12 hours iTunes movie playback
Up to 30 days standby time
Built-in 54‑watt‑hour lithium‑polymer battery
45W MagSafe 2 Power Adapter with cable management; MagSafe 2 power port

Height: 0.11-0.68 inch (0.3-1.7 cm)
Width: 12.8 inches (32.5 cm)
Depth: 8.94 inches (22.7 cm)
Weight: 2.96 pounds (1.35 kg)3

Intel HD Graphics 6000

Dual display and video mirroring: Simultaneously supports full native resolution on the built-in display and up to 3840 by 2160 pixels on an external display, both at millions of colors.

Thunderbolt digital video output

Native Mini DisplayPort output
DVI output using Mini DisplayPort to DVI Adapter (sold separately)
VGA output using Mini DisplayPort to VGA Adapter (sold separately)
Dual-link DVI output using Mini DisplayPort to Dual-Link DVI Adapter (sold separately)
HDMI audio and video output using third-party Mini DisplayPort to HDMI Adapter (sold separately)

MagSafe 2
USB 3
Headphone
Dual mics

SDXC card
USB 3
Thunderbolt 2

Two USB 3 ports (up to 5 Gbps)
Thunderbolt 2 port (up to 20 Gbps)
MagSafe 2 power port
SDXC card slot
3.5 mm headphone jack

802.11ac Wi-Fi wireless networking; IEEE 802.11a/b/g/n compatible

Bluetooth 4.0 wireless technology

Stereo speakers
Dual microphones
3.5 mm headphone jack
Support for Apple iPhone headset with remote and microphone

Full-size backlit keyboard with 78 (U.S.) or 79 (ISO) keys, including 12 function keys and 4 arrow keys (inverted "T" arrangement) with ambient light sensor
Multi-Touch trackpad for precise cursor control; supports inertial scrolling, pinch, rotate, swipe, three‑finger swipe, four-finger swipe, tap, double-tap, and drag capabilities

Line voltage: 100-240V AC
Frequency: 50Hz to 60Hz
Operating temperature: 50° to 95° F (10° to 35° C)
Storage temperature: -13° to 113° F (-25° to 45° C)
Relative humidity: 0% to 90% noncondensing
Operating altitude: tested up to 10,000 feet
Maximum storage altitude: 15,000 feet
Maximum shipping altitude: 35,000 feet

macOS Sierra

macOS is the operating system that powers everything you do on a Mac. macOS Sierra introduces new ways to enjoy your photos, and work more seamlessly between devices. Learn more

Accessibility features help people with disabilities get the most out of their new MacBook Air. With built-in support for vision, hearing, physical and motor skills, and learning and literacy, you can create and do amazing things. Learn more

Features include:

VoiceOver
Zoom
Increase Contrast

Reduce Motion
Siri and Dictation
Switch Control

Closed Captions
Text to Speech

5

Photos

iMovie

GarageBand

Pages

Numbers

Keynote

Safari

Mail

Messages

FaceTime

Calendar

Notes

App Store

iTunes

iBooks

Maps

Contacts

Reminders

MacBook Air
Power adapter
AC wall plug
Power cord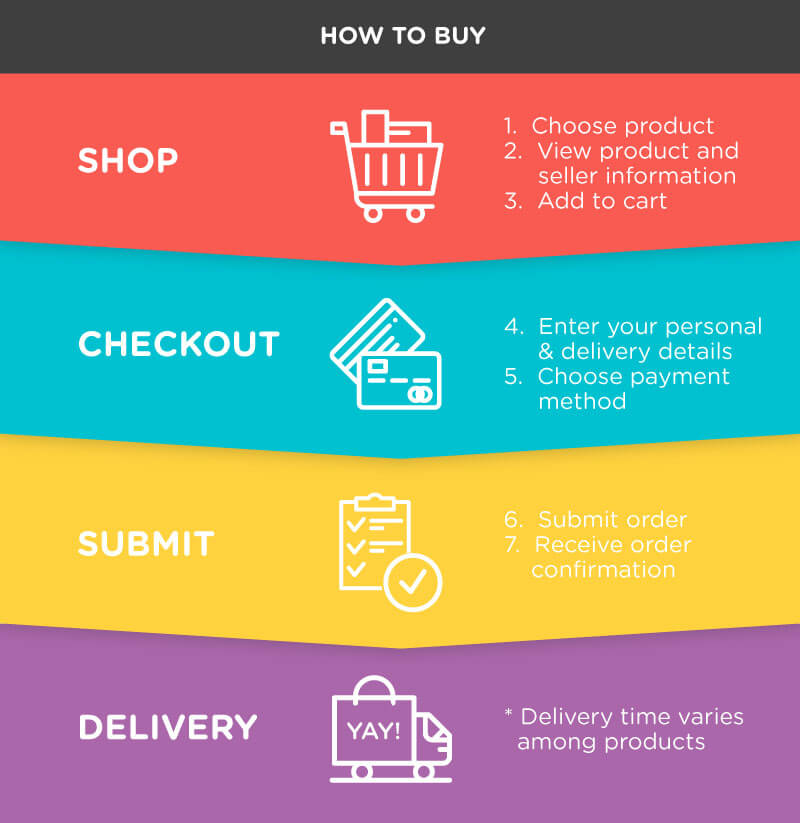 | | |
| --- | --- |
| brands | Apple |
| PC / Model | MMM62 |
| Processor | Intel Core i7 |
| RAM | 8GB |
| Storage Capacity | 512GB SSD |
| size | 13.3" |
| Year of Manufacture | 2015 |
| color | Silver |
| Condition | |