>
>
>
>
Canon EOS 5D Mark III DSLR Camera
Canon EOS 5D Mark III DSLR Camera
Canon EOS 5D Mark III 22.3 MP Full Frame CMOS with 1080p Full-HD Video Mode Digital SLR Camera
The Canon EOS 5D Mark III DSLR Camera is a full-frame 22.3MP DSLR featuring exceptional still image and movie recording capabilities. Integrating Canon's new DIGIC 5+ Image Processor and 14-bit A/D conversion, this camera is able to produce superbly detailed imagery with immense low-light sensitivity that is further aided by an extended ISO range up to 102400. Image quality is further enhanced by the new 61-point high density reticular autofocus, including up to 41 cross-type AF points and 5 dual diagonal AF points for ensured sharpness.
22.3MP Full-Frame CMOS Sensor
DIGIC 5+ Image Processor
3.2″ 1.04m-Dot ClearView II LCD Monitor
Full HD 1080p Video Recording at 30 fps
61-Point High Density Reticular AF
Native ISO 25600, Extended to ISO 102400
6 fps Shooting in RAW+JPEG
63-Zone Dual Layer Metering Sensor
14-Bit RAW Files and S-RAW Format
Magnesium Alloy Body, SD/CF Card Slots
Compare
Canon EOS 5D Mark III DSLR Camera

The Power to Create.
Canon is proud to present the highly anticipated EOS 5D Mark III. With supercharged EOS performance and stunning full frame, high-resolution image capture, the EOS 5D Mark III is designed to perform. Special optical technologies like the 61-Point High Density Reticular AF and an extended ISO range of 100–25600 expandable to 50 (L), 51200 (H1) and 102400 (H2) make the EOS 5D Mark III ideal for shooting weddings in the studio or out in the field, and great for still photography. Advanced professional-level high definition video capabilities (that includes a host of industry-standard recording protocols and enhanced performance) make it possible to capture beautiful cinematic movies in EOS HD quality. A newly designed 22.3 Megapixel full-frame Canon CMOS sensor, Canon DIGIC 5+ Image Processor, and shooting performance up to 6.0 fps provide exceptional clarity and sharpness, even when capturing rapidly-unfolding scenes. Additional technological advancements include an Intelligent Viewfinder, Canon's advanced iFCL metering system, High Dynamic Range (HDR), and Multiple Exposure mode-all of which help make the EOS 5D Mark III the perfect multimedia tool.
In response to user requests, Canon has released a firmware update that expands the versatility and functionality of the EOS 5D Mark III. This update enables the camera to export clean, uncompressed HDMI output to an external recorder, while still being able to record to internal CF or SD cards and monitor the video on the rear LCD display. In addition, this update improves autofocus performance by allowing cross-type support at f/8 (center point). Please click here to learn more.
22.3 Megapixel full-frame CMOS sensor
The EOS 5D Mark III features a newly developed Canon full-frame 22.3 Megapixel CMOS sensor that's designed from the ground up to create high resolution, perfectly detailed images with unprecedented speed and clarity. A full 24 x 36mm, the sensor captures 5784 x 3861 large individual 6.25 µm pixels and has a much-improved S/N ratio resulting in better images from the start. A new photodiode structure with an increased photoelectric conversion rate increases the sensor's sensitivity by approximately 2 stops over previous models, meaning higher ISOs with the lowest noise of any EOS digital camera. And a 2-line 8-channel simultaneous signal readout means speeds of up to 6.0 fps (RAW + JPEG) are possible!
---
14-bit A/D conversion, wide range ISO setting 100-25600 (L: 50, H1: 51200, H2: 102400)
The EOS 5D Mark III not only offers 14-bit signal processing for excellent image gradation, it delivers higher standard and expanded ISOs, and a score of new options to enhance shooting in varied and fast-changing lighting situations. With a standard range of ISO 100-25600, the EOS 5D Mark III represents a 2-stop increase in sensitivity over previous cameras. Thanks to the improved signal-to-noise ratio of the new sensor and powerful noise reduction, the EOS 5D Mark III can shoot at expanded sensitivities down to ISO 50 (L) and up to 51200 (H1), and even 102400 (H2)! Beyond the obvious advantages of its wide ISO range, the EOS 5D Mark III has automatic ISO settings, found on the dedicated ISO menu. Minimum and maximum ISO settings can be specified, as can a user-defined range, plus full auto and manual.
---
DIGIC 5+ Image Processor for enhanced noise reduction and blazing processing speed
For a whole new level of performance, the EOS 5D Mark III uses a DIGIC 5+ Image Processor. Working with two 4-channel A/D converter front-end processing circuits, and delivering speeds of up to 6.0 fps (RAW + JPEG), and the DIGIC 5+ Image Processor improves data processing performance and features new algorithms that promote greater noise reduction at higher ISOs. In addition to conventional image processing functions the DIGIC 5+ Image Processor offers real-time compensation for chromatic aberration in both still and motion images. With the power of this processor, speed improvements are noticeable from the instant the camera is turned on and the stunning results speak for themselves.
All new 61-Point High Density Reticular AF
The newly designed 61-Point High Density Reticular AF features an Offset Array Sensor (with staggering AF point arrangement) to deliver greater accuracy, no matter the situation. It offers multi-zone wide-area AF for better tracking, has 5 central dual cross-type points (f/2.8 diagonal), 21 central cross-type points (f/5.6 horizontal & vertical) and 20 outer cross-type points (f/4.0 horizontal), and is sensitive in extremely low-light situations (EV-2 for a central point with a f/2.8 lens). With the new firmware update installed, cross-type autofocusing with the center AF point is possible even when the maximum aperture of a Canon EF lens/extender combination becomes as small as f/8. If AF point expansion is selected with an f/8 maximum aperture lens/extender combination, the four AF points surrounding the center point will act as AF assist points. AF points above and below the center will be sensitive to vertical contrast, while points to the left and right will be sensitive to horizontal contrast.
The EOS 5D Mark III has a dedicated AF menu tab, so AF can be controlled without having to go through custom function menus. It also has 6 AF point selection methods (Spot, Single Point, Single + Adjacent 4 Points, Single + Adjacent 8 Points, Zone Selection, and Automatic AF Point Selection), plus a dedicated AF configuration tool for control of AI Servo AF III tracking parameters (tracking sensitivity, acceleration/deceleration tracking, and AF point auto switching).
*Newly supported with current firmware update.
iFCL Metering with 63-zone dual-layering metering sensor
The EOS 5D Mark III features Canon's multi-layer 63-zone iFCL (intelligent Focus Color Luminance) Metering System that integrates the cameras AF system into its readings. By taking into account the color and luminosity surrounding the chosen AF point(s), this new system delivers an entirely new level of accuracy, especially in situations where the light changes quickly. The metering sensor enables evaluative, center weighted, partial and spot metering, plus offers 5-step exposure compensation for perfectly exposed images, every time.
EOS HD Video with manual exposure control, multiple frame rates and selectable All i-frame or IPB compression
Addressing the requests of the pros and building on the unprecedented success of its namesake, the EOS 5D Mark III captures HD video with a level of sophistication on par with professional movie cameras offering phenomenal performance on a DSLR. It offers both All-I and IPB compression, supports H.264/MPEG-4 AVC High Profile, and automatically splits files greater than 4GB (FAT specifications) for extended recording without interruption. It offers the option of timecoding during recording only (Rec Run) or at all times (Free Run), useful for multi-camera shoots. It also features improved sound recording adjustment capabilities, offering 64-step volume control accessible through the Quick Control screen during video shooting, plus a dedicated headphone jack for convenience in shooting. The CMOS sensor's new drive system significantly increases image processor performance, reducing color artifacts and moiré (a common problem that occurs in scenes with horizontal lines), and ensures that the EOS 5D Mark III can record at a number of frame rates up to ISO 25600 in H mode.
| | |
| --- | --- |
| AII-I | Compresses each frame. Although the file size is larger than IPB, each frame is not affected by the previous and next frames, making it suitable for editing and extracting frames. |
| IPB | Compresses the movie frame by referencing the previous and next frames. High compression is used, making it suitable for recording long movies. |
Recording Time based on 8GB Memory Card
Maximum Record Time
29 min. 59 sec.
ALL-I Record Time
11 min. at 1920 x 1080
12 min. at 1280 x 720
IPB Record Time
32 min. at 1920 x 1080
37 min. at 1280 x 720
| | |
| --- | --- |
| Resolution | fps |
| 1920 x 1080 (Full HD) | 30P (29.97), 25P, 24P (23.976) |
| 1280 x 720 (HD) | 60P (59.94), 50P |
| 640 x 480 (VGA) | 30P (29.97), 25P |
With the new firmware update, the EOS 5D Mark III can record clean, uncompressed digital video with embedded time code over HDMI output while simultaneously displaying the video on the rear LCD display and recording to internal CF or SD cards. Combined with an improved color sampling of YCbCr 4:2:2 8-bit video, this firmware update adds efficiency to video editing, improves color grading options, and enhances on-set monitoring.
The new "mirroring" feature via the HDMI output allows video to be displayed on the rear LCD screen with or without scene and camera information while also outputting a clean video signal to a monitor or external recorder. An external recorder not only enables a video signal devoid of compression artifacts, but also allows a choice of preferred edit-ready codec, the ability to shoot in a variety of frame rates and bit rates, and longer record time. Combined with the heightened color correction capabilities as a result of the expanded color space, post-production workflows will be smoother and offer users greater control and quality. With external recorders it is also possible to use a variety of on-set monitoring solutions, which facilitate real-time viewing of EOS 5D Mark III video with the Rec. ITU-R BT. 709 color matrix. Additionally, it will now be possible to synchronize the start and stop of EOS 5D Mark III video capture with the start and stop of the external recorder.
*Newly supported with current firmware update.
High-Speed Continuous Shooting
The EOS 5D Mark III combines fast 8-channel data readout from its 22.3 Megapixel CMOS sensor and the supercharged processing capabilities of its DIGIC 5+ Image Processor with a speedier shutter and mirror system to raise the performance bar for all digital cameras, capturing full-frame images and recording them fast to UDMA or SD cards stored in the camera's dual card slots. Ideal for fixed focus situations, the EOS 5D Mark III can shoot up to 6.0 fps (RAW + JPEG).
Magnesium alloy body with shutter durability and dust- and weather-resistance
For professionals who demand nothing less than the best, the EOS 5D Mark III is designed to perform superbly, even in the most treacherous environments, every time. The body is constructed of rigid, high-strength magnesium alloy for rugged performance and features a new grip design for easier finger placement and reduced hand fatigue. Its newly redesigned shutter has lightweight and carbon-fiber blades, and is rated to maintain up to 6.0 fps performance without compromise, for up to 150,000 cycles. The EOS 5D Mark III and accessories like the new Wireless File Transmitter WFT-E7A and GPS Receiver GP-E2 have extensive gasketing for improved dust and water resistance, even at their connection points.
---
Self Cleaning Sensor Unit
The Self Cleaning Sensor Unit featured in the EOS 5D Mark II has been optimized for the new EOS 5D Mark III to deliver even greater dust removal for clearer images. To prevent dust accumulation, the system removes particles adhered to the surface of the infrared absorbing/ultraviolet-blocking glass in a frontward direction by vibrating the glass with ultrasound. The particles are then absorbed by an adsorbent at the bottom of the unit; the unit itself is completely sealed for protection against external contaminants, and its front face of the low-pass filter 1 is treated with an anti-dust fluorine coating making it easier to remove damp or sticky dust particles.
Intelligent Viewfinder with Superimposed LCD
The EOS 5D Mark III's Intelligent Viewfinder offers a sharp, bright approximately 100% field of view with an approximate magnification of .71x, a viewing angle of 34.1° and a 21mm eye-point. With a new construction featuring aspherical lens elements, the viewfinder displays less distortions and color aberrations than previous models. It uses a transparent LCD to superimpose a customizable combination of focus points and gridlines directly over the image. The AF status indicator can even be directed to display within or outside of the viewfinders image area. With the intelligent viewfinder, unlike with other cameras, the photographer has the choice of seeing shooting information or looking only at the scene in front of the camera. The ability to effectively erase all shooting data and turn it back on with the touch of a button gives the photographer the opportunity to concentrate simply on looking and composing the photograph without distraction, a great advantage in numerous shooting situations.
3.2″ TFT LCD Monitor
The EOS 5D Mark III's 3.2″ TFT LCD monitor has 1,040,000 dots, anti-reflective construction and features Canon's Clear View II technology for bright, sharp display in any number of shooting situations. It's ideal for reviewing settings and images, as well as for shooting in Live View mode. In Live View, grid lines can be displayed in 9 sections, 24 sections, or 9 sections with diagonals, as can the dual-axis electronic level, which helps ensure accurate level by displaying both roll and pitch. For image review, the EOS 5D Mark III has a new, dedicated Magnify/Reduce button. While pressing the button, zooming in or out (up to 10x) is achieved simply by turning the Main Dial. Images can be protected or erased quickly, individually or in batches, and slideshows can be created with some or all images and can be sequenced by date, folders, movies, stills or rating. A feature guide can be accessed for the selected menu, providing detailed reference information whenever needed.
New High Dynamic Range (HDR)
With its new High Dynamic Range (HDR) mode, the EOS 5D Mark III can merge 3 images of varying exposure, in camera, capturing a broad range of shadow and highlight detail and delivering an image with stunning tonal range. Adjustable to cover a range of ±3 stops, and with 5 different effect settings, HDR recording truly expands the parameters of the light and dark detail a camera can actually record, surprising viewers with the range of tones a photograph can accurately recreate.
---
Multiple Exposure Control
The EOS 5D Mark III offers a new multiple exposure mode for film-like image creation with the convenience of in-camera processing. It offers 4 different compositing methods for proper exposure and composition: additive, average, bright and dark. Multiple exposure shots can be taken in both RAW and JPEG shooting modes, previously captured RAW images can be used as a starting point, and cumulative results can be observed and corrected in real time on the camera's LCD screen. For multiple exposure captures of quickly moving subjects, the EOS 5D Mark III even has a specific continuous shooting multiple exposure mode.
Improved handling with addition of new customizable controls
Reconceived based on the experience and feedback of professional users, the EOS 5D Mark III's new ergonomic design is more comfortable and intuitive than ever. With a refined and intelligent layout of all control buttons and dials, shooting settings can be made with just the right hand, and quick image check and image processing operations with just the left. The grip has been redesigned for easy holding both when shooting and when carrying the camera. The rubber skin coating is designed for all day comfort in the hand, and coats the cameras card slot cover as well.
For added convenience, flexibility and limitless, uninterrupted storage capacity, the EOS 5D Mark III has dual card slots, accommodating both a Compact Flash and an SDXC card. It has three recording modes perfect for a diverse collection of workflows. When set to Auto switch media, the camera switches cards as soon as one card is filled, a perfect setting for long shoots. The camera can be set to record separately, saving different file sizes or types to each card. And for extra security, the camera can be set to create an automatic backup by recording the same file to both cards simultaneously.
The EOS 5D Mark III features a dual-axis electronic level indicator that displays both vertical and horizontal tilt on the LCD monitor either alone or during Live View shooting, and can also be displayed in the cameras intelligent viewfinder.
For an expanded range of applications, the EOS 5D Mark III is compatible with Canon peripherals for wireless file transfers and GPS. The Wireless File Transmitter WFT-E7A attaches easily to the EOS 5D Mark III, supports 802.11 a/b/g/n, has a built-in Gigabit Ethernet connection, supports FTP mode with automatic resend, EOS utility mode and WFT server mode, and can time sync multiple cameras on the same network. Canon's GPS Receiver GP-E2§ connects via USB or Hot Shoe, is dust and water resistant, records latitude, longitude and altitude, has a logging function and an electronic compass to record movement and even has a GPS† time sync function, especially helpful when a project is shot among different time zones. The 5D Mark III's dedicated Battery Grip BG-E11 has buttons and a multi-controller and delivers seamless performance whether the camera is oriented vertically or horizontally. It accommodates 2 LP-E6 batteries or an included AA battery magazine, and is very helpful in counter-balancing large lenses when shooting handheld.
§ EOS 5D Mark III requires a firmware upgrade to be compatible with the GPS GP-E2, which will be available soon.
† In certain countries and regions, the use of GPS may be restricted. Therefore, be sure to use GPS in accordance with the laws and regulations of your country or region. Be particularly careful when traveling outside your home country. As a signal is received from GPS satellites, take sufficient measures when using in locations where the use of electronics is regulated.
Peripheral Illumination Correction, Chromatic Aberration Correction, and Distortion Correction
The EOS 5D Mark III features a number of corrective tools to accommodate for the particulars of the lens used. Canon's lens peripheral illumination correction feature corrects light falloff in the corner of the image. Chromatic aberration can be corrected at the time of shooting with the 5D Mark III's Chromatic Aberration Correction tool. The new Distortion Correction feature corrects distortions such as curved lines by correcting for the characteristics of the particular lens used to take the shot so images that may have been distorted in the captured image appear straight. The camera has correction data for a number of EF lenses preloaded, and new lenses can be added to the camera's database via EOS Utility. The camera can even distinguish between different lenses of the same model using the serial number (with compatible EF lenses).
---
Auto Picture Style & Scene Intelligent Auto (A+)
The EOS 5D Mark III not only features a number of Canon's Picture Style settings but also a new Picture Style Auto setting that finely controls color tones for every composition based on information from the camera's EOS Scene Detection System. This can be an effective feature not only in normal scenes, where "standard" punchy contrast will be used, but also in nature and outdoor scenes, where the blues and greens will look more vivid without the need to switch the camera's Picture Style to Landscape.
---
In-Camera RAW Processing & JPEG Resize
The EOS 5D Mark III features state of the art in-camera RAW processing for quick conversion of RAW files to JPEG with control with control over size, brightness, WB, Picture Style, Auto Lighting Optimizer, Noise reduction, color space, distortion correction and more. Additionally, the EOS 5D Mark III features expanded Quick Control functions during playback like image protect, image rotate, rating, RAW image processing, resize, highlight alert, AF point and image jump, meaning a streamlined workflow can begin in the field.
---
Comparative Playback
The EOS 5D Mark III's comparative playback mode enables images to be played back two at a time, side by side. A tremendous, in-camera timesaver, comparative playback means images can quickly be enlarged simultaneously to compare focus, blur and noise, and can be individually rated, deleted or locked.
---
Trimming function
For multi-format applications, the EOS 5D Mark III can shoot with an aspect ratio of 1:1, 3:2, 4:3 or 16:9 during live view shooting. With gridded overlays, images can be trimmed in-camera with the actual image file cropped in Canon's Digital Photo Pro software.
---
Silent Shooting
For the first time in a 5D-Series camera, the EOS 5D Mark III offers a silent, low vibration shooting mode. By slowing down and muting the shutter and mirror reflex action, the camera is capable of handheld, virtually imperceptible operation for discrete shooting in more situations at speeds of up to 3 fps.
EOS 5D Mark III 24-70mm Lens Kit Box Content
Besides being offered with the Canon EF 24-105mm f/4L IS USM Lens, you have the option to buy the EOS 5D Mark III bundled with the EF 24-70mm f/4L IS USM Lens. This new combination provides the discerning photographer or filmmaker with a high-quality and flexible image-making tool. It offers the advantage of a more compact design, exceptional image stabilization, and the added benefit of high-quality macro. This lens delivers a versatile range, making it an ideal walk-around lens for realizing your creative vision.
† Prices and specifications subject to change without notice. Actual prices are determined by individual dealers and may vary.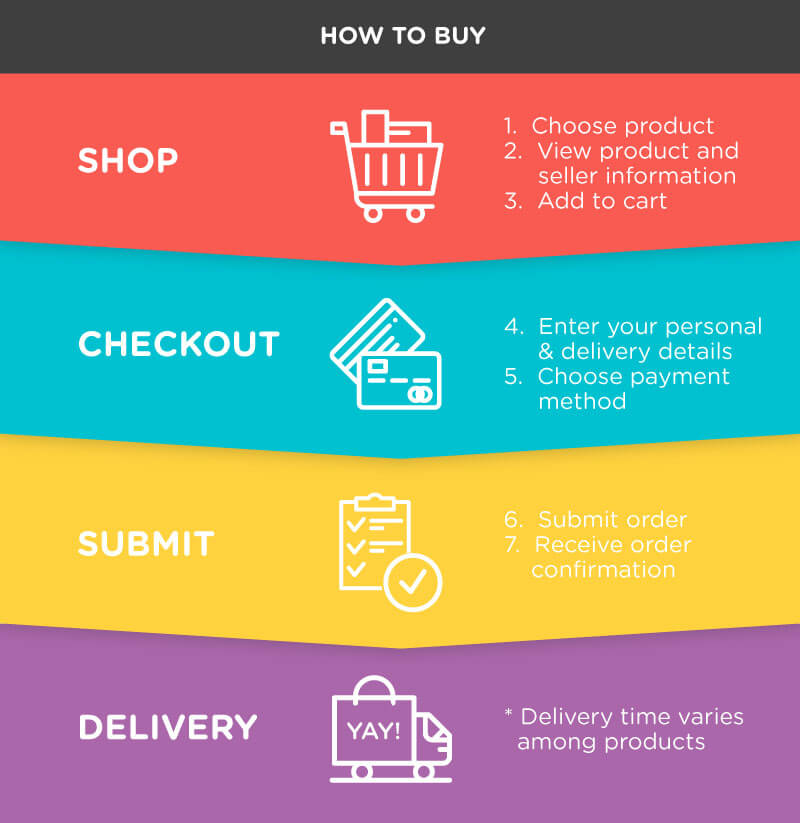 | | |
| --- | --- |
| Lens Kit | Body Only, EF 24-105mm f/4L IS USM Lens |