DJI Mini 2
DJI Mini 2
Fly farther to capture stunning 4K aerial videos with the Mini 2 from DJI. Utilizing DJI's OcuSync 2.0 2.4/5.8 GHz wireless transmission technology, the Mini 2 can be operated from up to 6.2 miles away while still providing you with video of what the drone sees. The Mini 2 can also be flown as high as 2.5 miles and withstand 19 to 24 mph winds, all while maintaining a compact, foldable design that weighs only 8.8 oz. It's small and light enough to take with you almost anywhere.
Up to 6.2-Mile Range with OcuSync
Withstands 19 to 24 mph Winds
8.8 oz Lightweight & Foldable Design
3-Axis Gimbal with 4K30 Video
Compare
The DJI Mini 2 is the upgraded version of the DJI Mavic Mini. It is a perfect lightweight yet powerful companion to help capture and easily enhance your most memorable moments. With a weight of only 249 grams, the ultra-lightweight Mini 2 offers up to 31 minutes of flight time, 10 km HD video transmission and robust safety features. Capture 4K UHD video and enjoy easy-to-use recording and editing tools with the all-new DJI Fly App. Whether you're enjoying a family vacation or hiking in the mountains, the Mini 2 will help to enhance any experience.
---
---
31- Minute Max Flight Time
37.8km/hr Wind Resistance
---
COMPACT – LIGHT – POWERFUL
At just 249g, the DJI Mini 2 is ultra light and the foldable design makes it fit the palm of your hand. Thanks to this design, the DJI Mini 2 is perfect for travel to create unforgettable memories from a brand new perspective. The DJI Mini 2 packs features that are intuitive and advanced in a portable frame. Enjoy complete freedom to create wherever, however.
The Mini 2 boasts of a maximum flight time of up to 31 minutes which gives you more than enough time to plan, compose and shoot the perfect shot, even with a few retakes! The Mini 2 can resist Level 5 winds as high as 37.8 km/h and can take off from a maximum of 4000 meters above sea level making it versatile for flying on a windy beach or high above in the hills.
---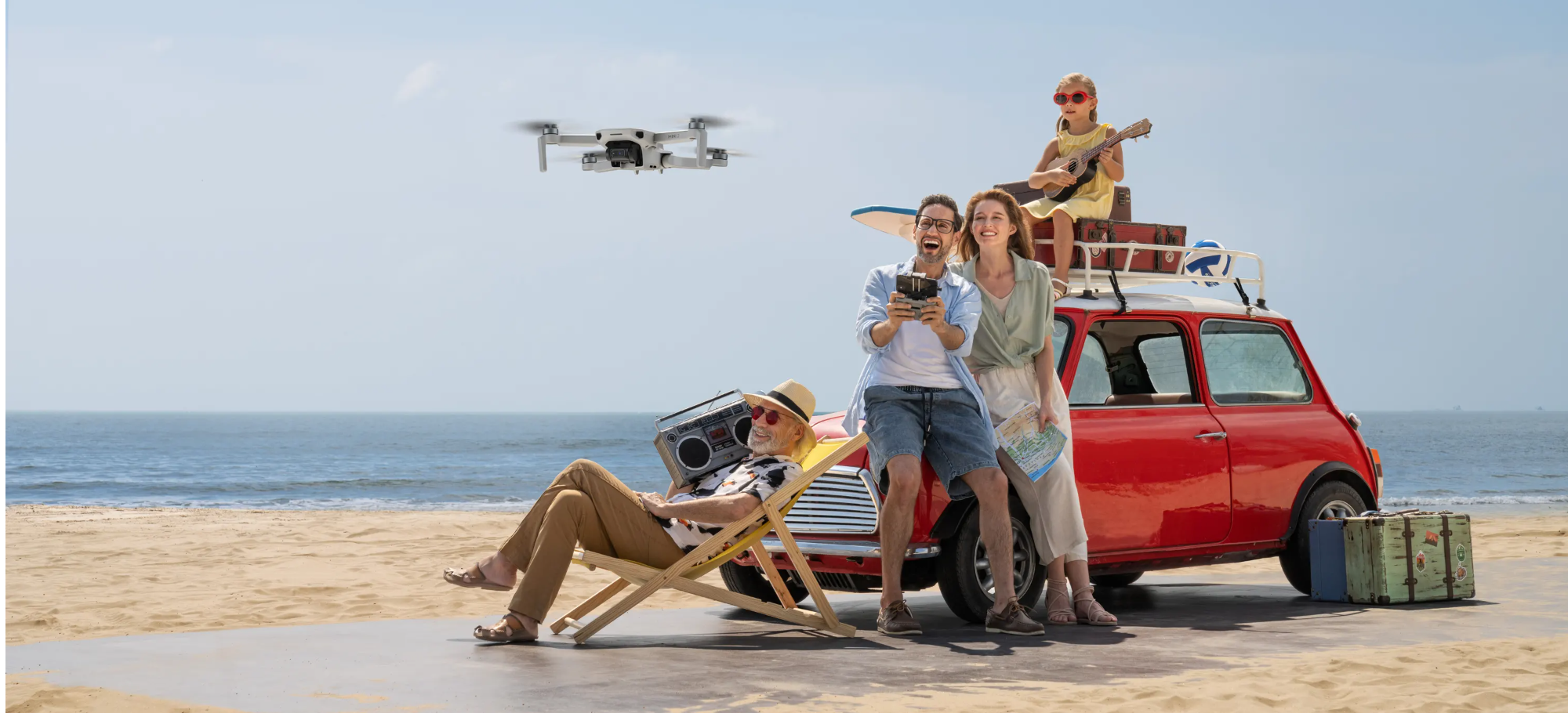 ---
OCUSYNC 2.0 VIDEO TRANSMISSION
The Mini 2 uses DJI's revolutionary OcuSync 2.0 for control and video transmission. Thanks to the upgraded transmission system, the Mini 2 supports up to 10km of HD video transmission and can resist interference from the surroundings to ensure minimal signal fading and a reliable, strong link between the Mini 2 and the Remote Controller.
Brand New Remote Controller
The DJI Mavic Mini 2 comes with a brand new remote controller that's similar to the Mavic Air 2 remote and boasts an impressively long battery life that allows you to take your time to capture the perfect shot. The new remote also features an ergonomic design for a more comfortable grip, giving you a more comfortable flying experience as you navigate the Mini 2 while its integrated antennas greatly improve user experience. The remote even comes with a new clamp that makes attaching smartphones faster and easier,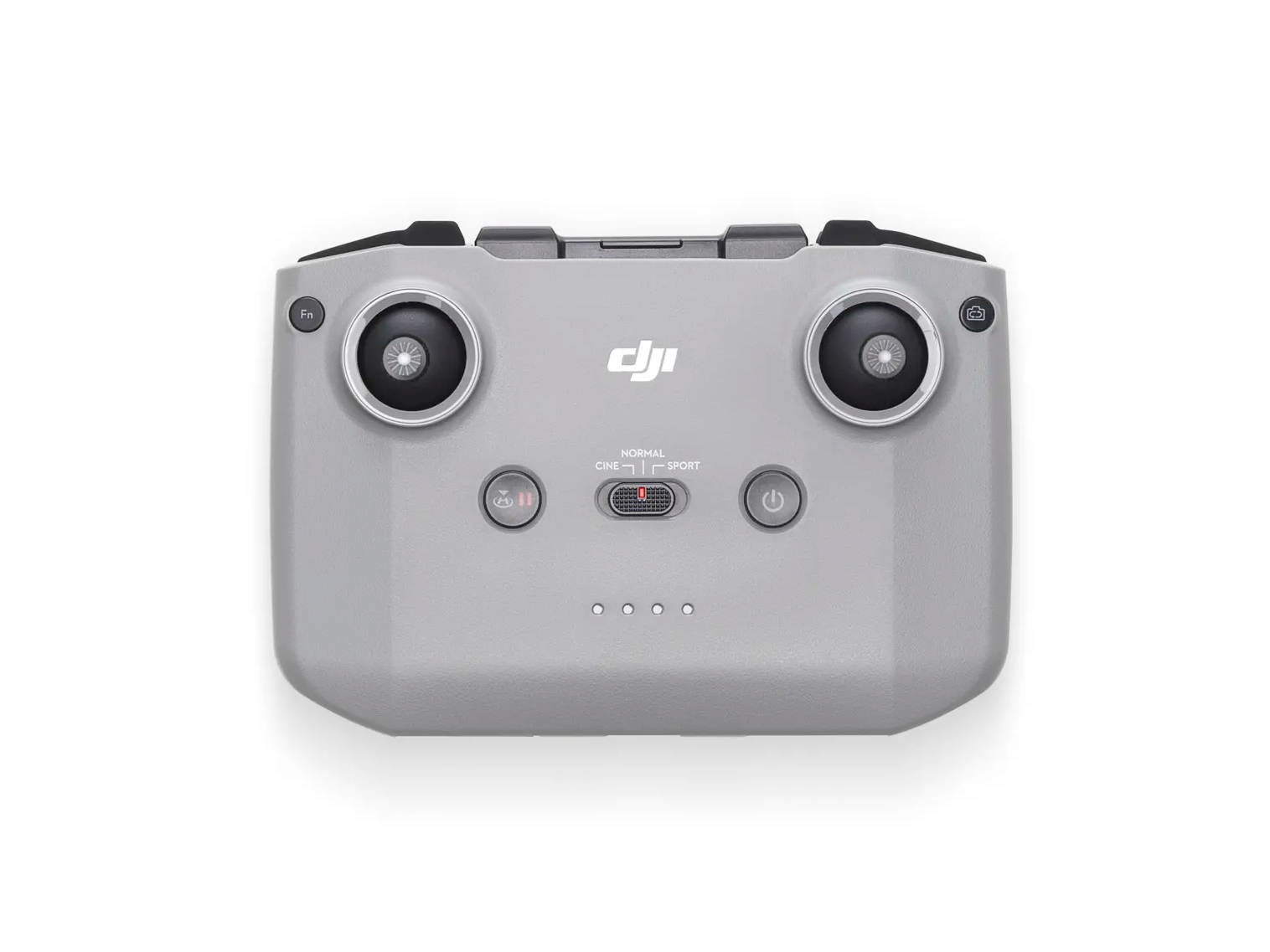 ---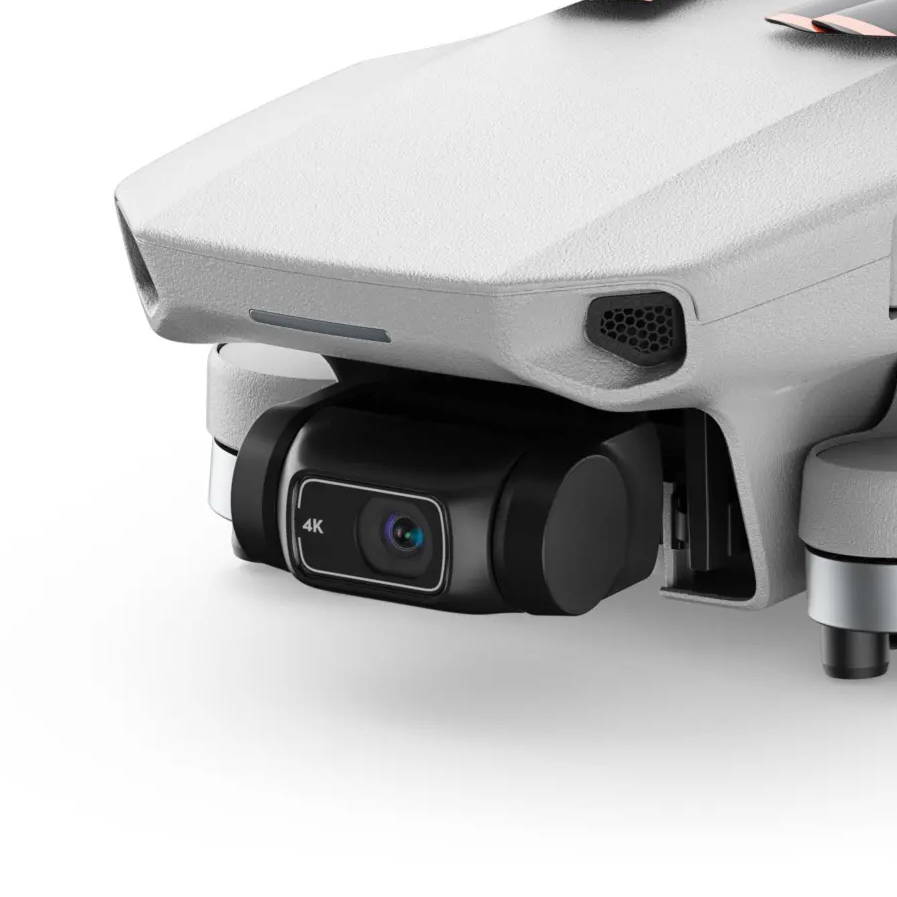 3-Axis Gimbal with 4K Camera
The camera on the Mini 2 is capable of shooting 12 megapixel photos in both JPG as well as DNG RAW formats. The Mini 2 can shoot 4K Ultra HD video at up to 30 frames per second. The 3-axis motorized gimbal ensures consistent, smooth video in most shooting conditions.
Get up close without getting too close to your subject by zooming in from a distance. The DJI Mini 2 camera supports upto 4x digital zoom depending on the shooting resolution. Use the zoom feature to create amazing transitions between shots by changing the distance and composition.
---
---
---
In only a few clicks, DJI Mini 2 automatically captures and shoots professional-level videos that can be posted directly on social media. If you're a novice or a more seasoned flyer, the DJI Fly app lets you deliver amazing results with soundtracks and filters.
The Mini 2 supports the following QuickShots:

Rocket: The drone flies straight up with the camera pointing straight down. This lets you slowly reveal the world around you, creating an awesome video.
Helix: In this QuickShot mode, the Mini 2 performs a complex movement where the drone starts out close to you before moving backwards, rising upward, and circling you.
Dronie: Take a selfie using a drone. The Mini 2 will hover near you before flying back and up while shooting video creating a dronie.
Circle: In this mode, the Mini 2 will slowly circle around the subject while maintaining the subject in the middle of the frame.
Boomerang: In this mode, the Mini 2 moves essentially like a boomerang does, starting out close to you before flying backward and then returning to you.
Panorama: The Mini 2 can shoot epic panoramas in three different modes, Wide-Angle, 180° and Sphere. In just a few taps on the screen, the Mini 2 can shoot stunning panoramic shots.
---
ENHANCED PHOTO AND SIMPLIFIED FLIGHT
---
The DJI Fly software features clever, built-in photo optimization. The software automatically boosts picture quality when you download a file, resulting in bright colours and information that pop up. DJI Mini 2 optimises user interface and intelligent functionality carefully.
Thanks to Smart Return to Home, automated take-off and accurate hovering, flight is more streamlined and smoother than ever before.
---
DIRECT DOWNLOAD AND INSTANT EDITING
---
QuickTransfer and Trimmed Download
When the Mini 2 is close by, you can download and sync photos and videos as fast as 20MB/s when using the 5.8GHz band and 6MB/s at the 2.4GHz band for added convenience. Operators no longer have to wait till they're near a computer to start editing the footage. Moreover, you can even easily trim out a section of the footage to edit and download, getting you just the shot you needed and not the remaining file thus optimizing storage.
Imaginative Templates
A variety of innovative templates are included in the intuitive editor of the DJI Fly app. Flying, filming, editing, and uploading can be achieved almost immediately, empowering you to create and post on the go.
---