>
>
>
>
>
Samsung Q8C Curved QLED 4K TV
Samsung Q8C Curved QLED 4K TV
KShs

350,000.00
–
KShs

420,000.00
Samsung Electronics QN-Q8C Curved 4K Ultra HD Smart QLED TV (2017 Model)
QLED is the most spectacular TV by Samsung yet.
With an unbelievably brilliant picture made possible by over a billion shades of color, this QLED Smart TV produces images you have to see to believe. With 100% color volume thanks to the proprietary Quantum Dots, this QLED Smart TV delivers exceptional color and brightness for an immersive viewing experience. As smart as it is beautiful, this QLED Smart TV knows what's connected and lets you control everything with one remote.
– See more detail with incredible HDR 1500 technology
– Spectacular picture quality with a Q processing engine
– Curved screen immerses everyone in the action
– 360 TV design adds style and lets you see more of the screen
– Premium One remote control lets you control all your content and connected devices
Compare
Samsung Electronics QN-Q8C Curved 4K Ultra HD Smart QLED TV (2017 Model)
Series 7 Smart Curved QLED Certified Ultra HD Premium 4K TV with Built-in Wifi & TVPlus tuner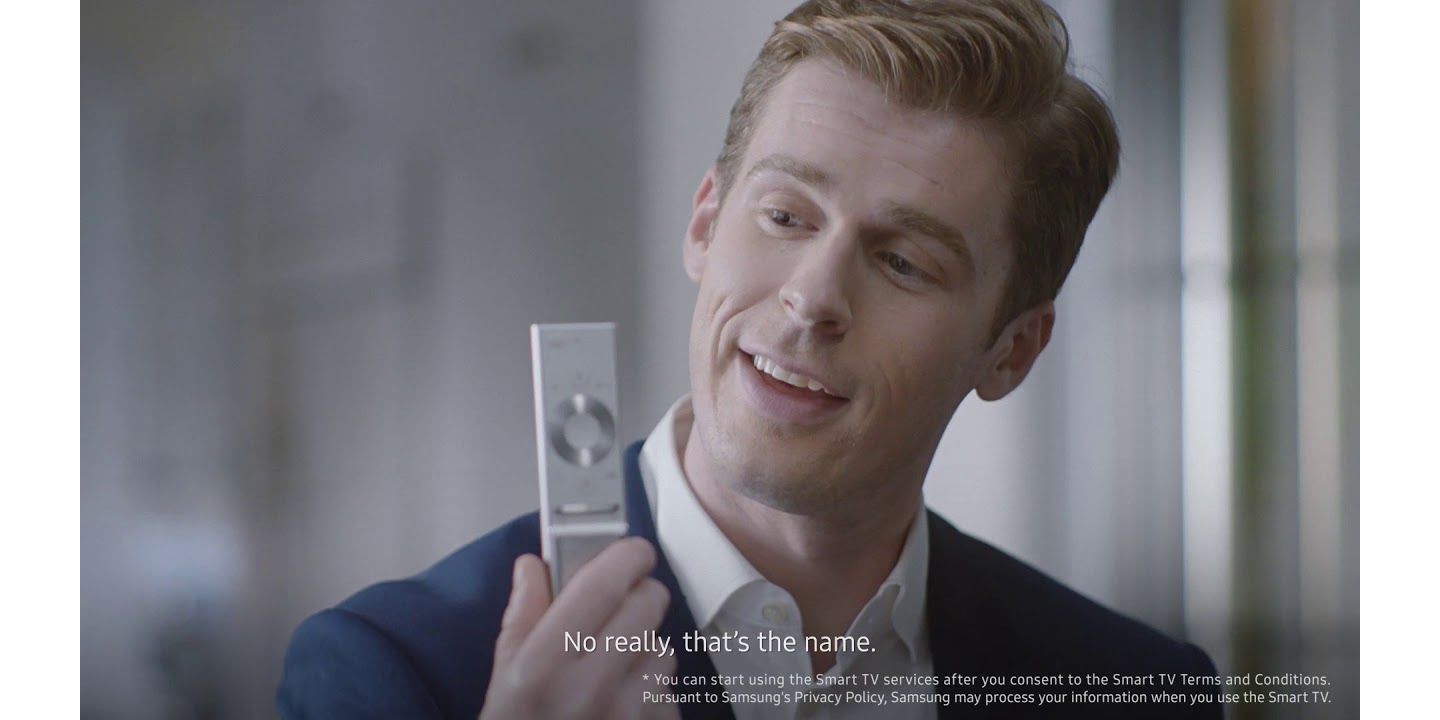 QLED. The Next Innovation in TV.
Simply incomparable. Quantum Dot technology delivers color perfection, using an innovative alloy material. An out-of-this-world viewing experience that never fades.
Q Color
Discover a world of color volume that will change your thinking about TVs. Q8C's wide color range is simply beyond compare, and once you see the real world, you'll never settle for less.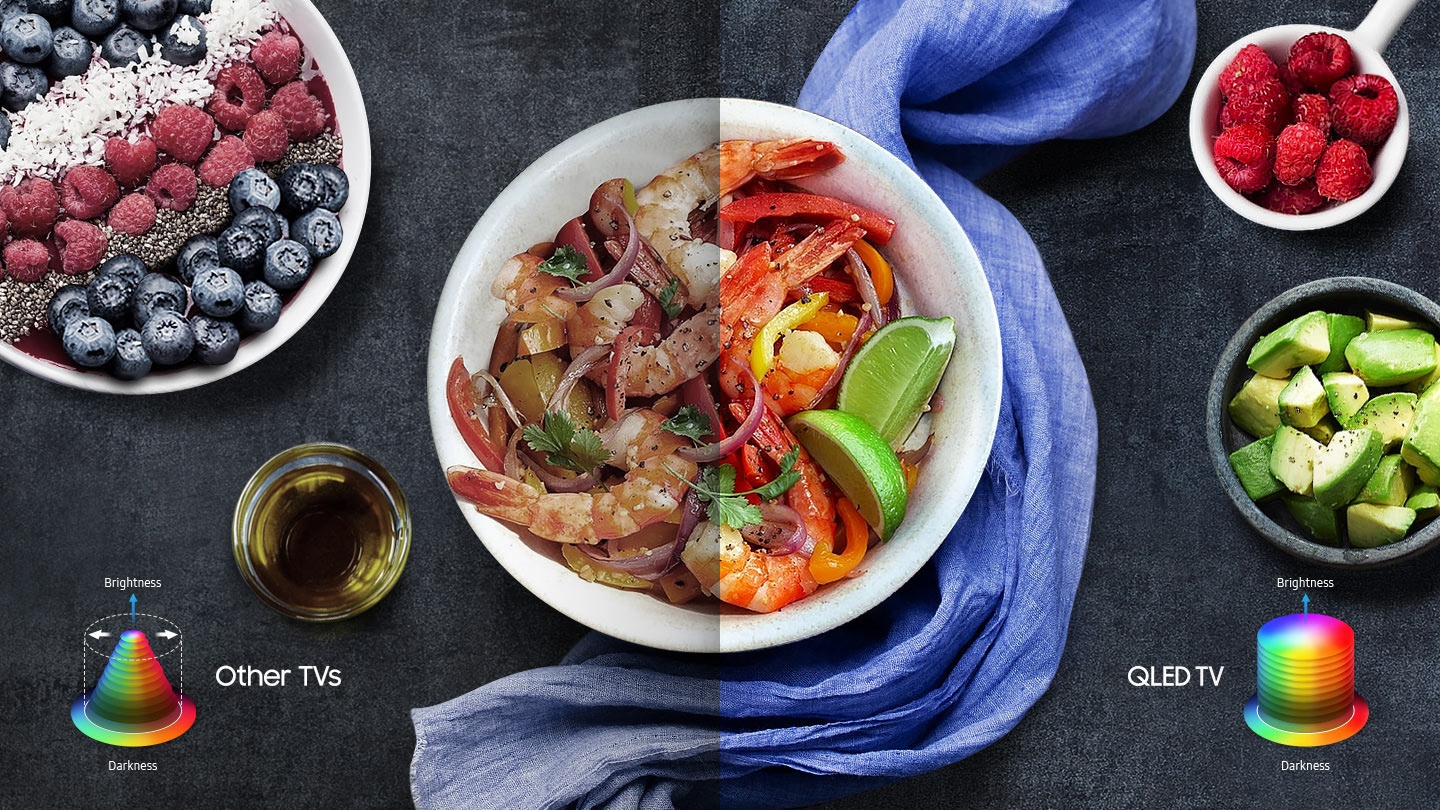 Q Contrast
Q8C delivers phenomenal viewing with more depth and bolder contrasts. No matter the time of day, get mesmerized by the intensity of every scene in any environment.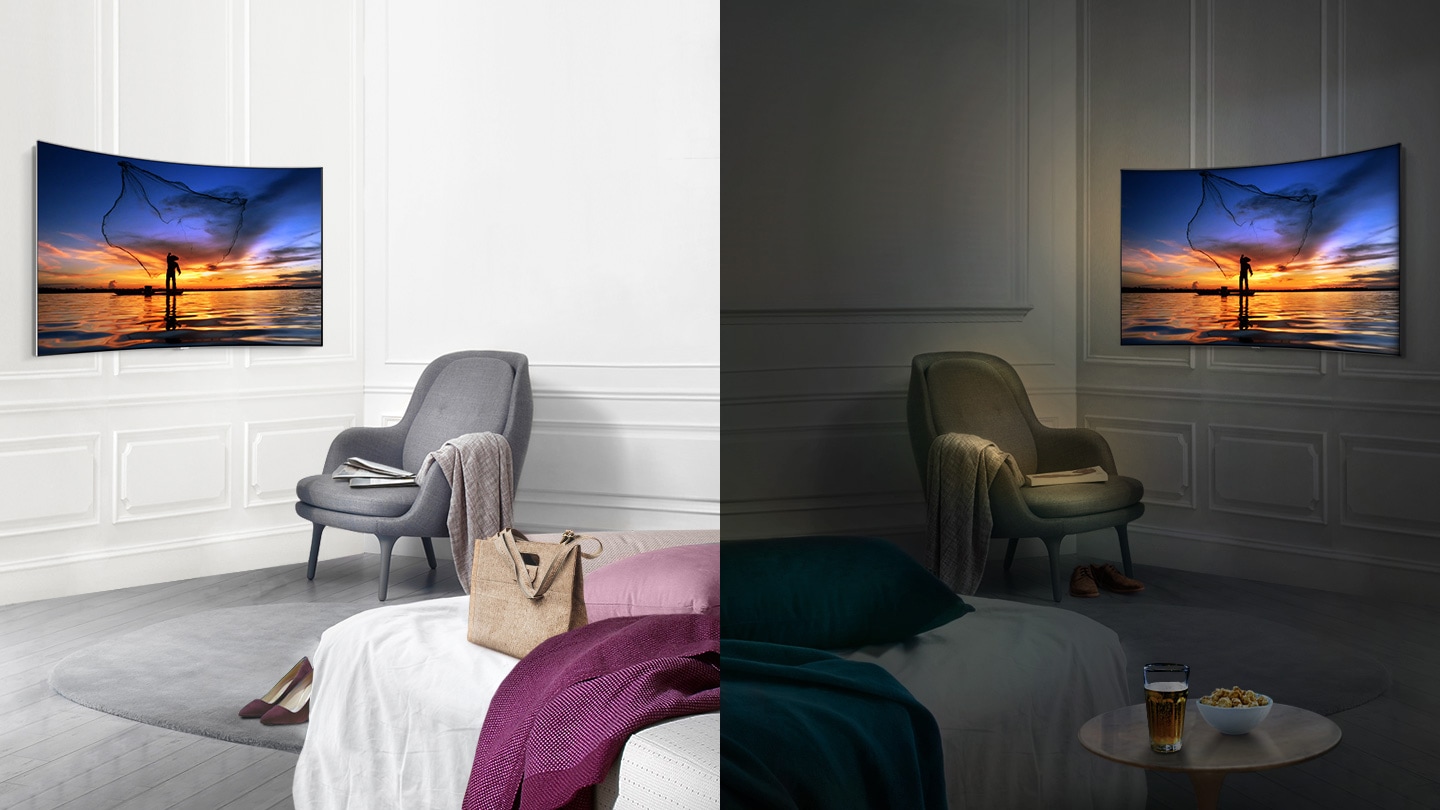 Q HDR 1500
See what others can't. Get pulled into scenes just as the director intended, finding all the ultimate details that used to stay hidden in dark shadows or whitewashed by brightness.
* The peak brightness may vary depending on the model and size of the TV.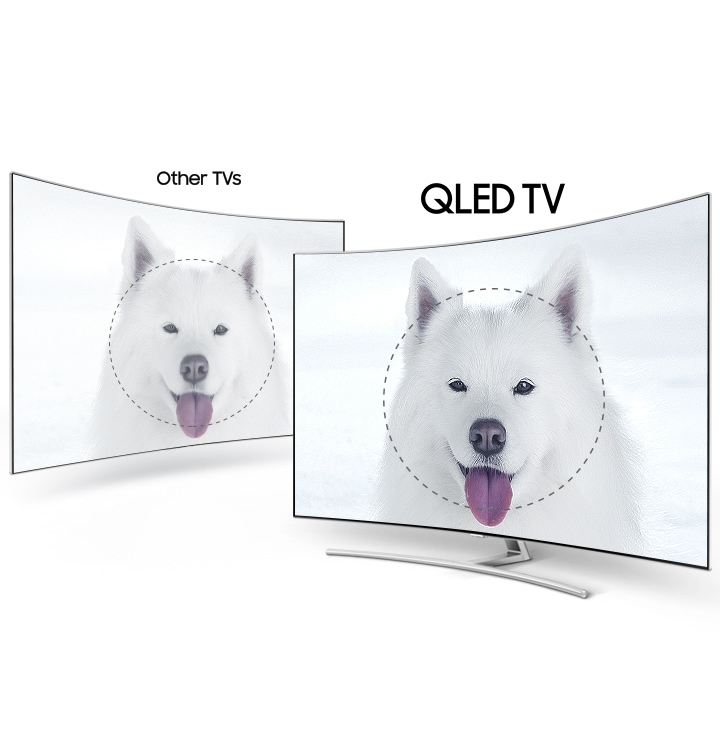 Q Viewing Angle
Say goodbye to color distortion. Enjoy the same viewing experience anywhere in your space. With Q8C's vivid colors and great viewing angles, every seat is a great seat.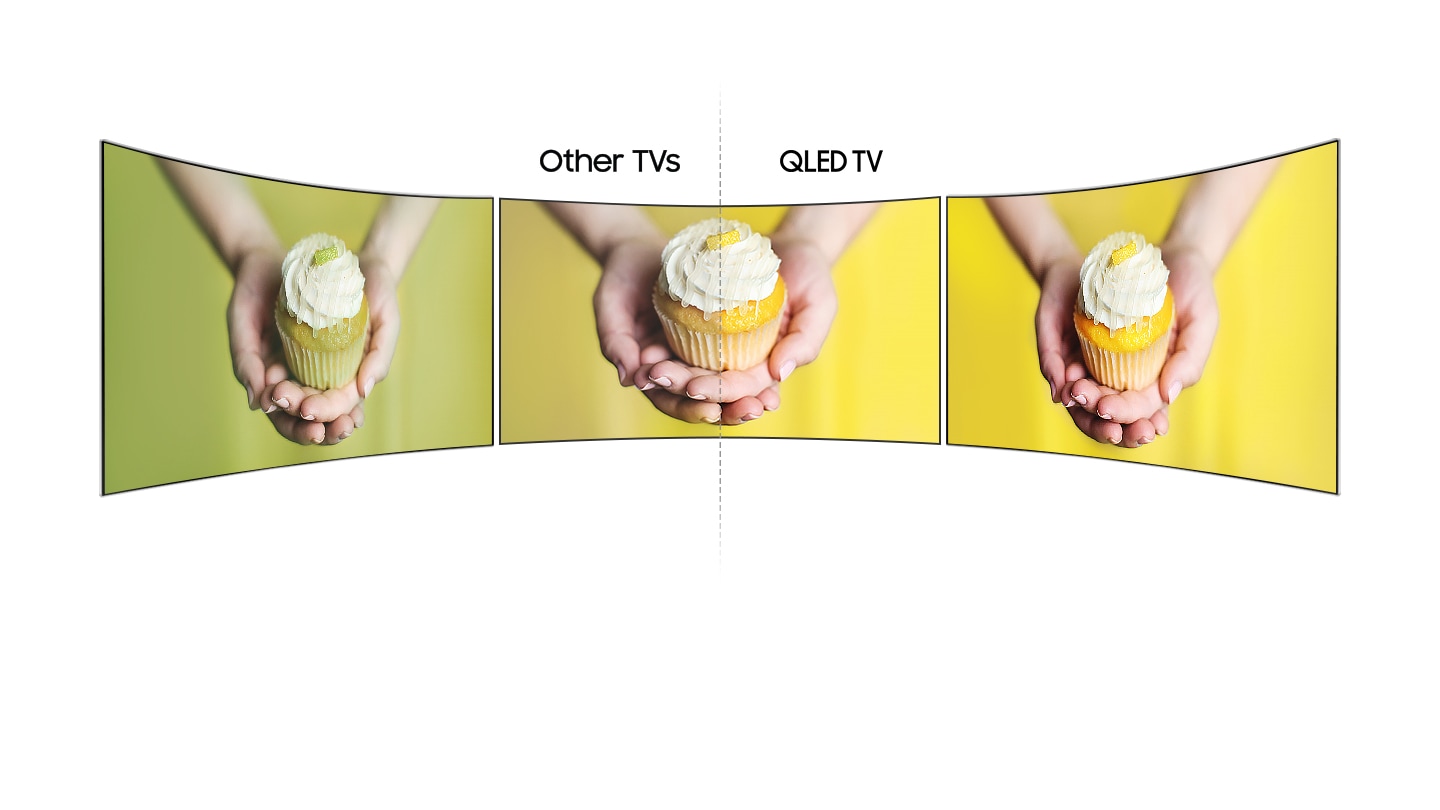 Q Engine
A more powerful engine to drive that perfect view. Q engine is faster than before, analyzing content to give you the most optimal picture quality available.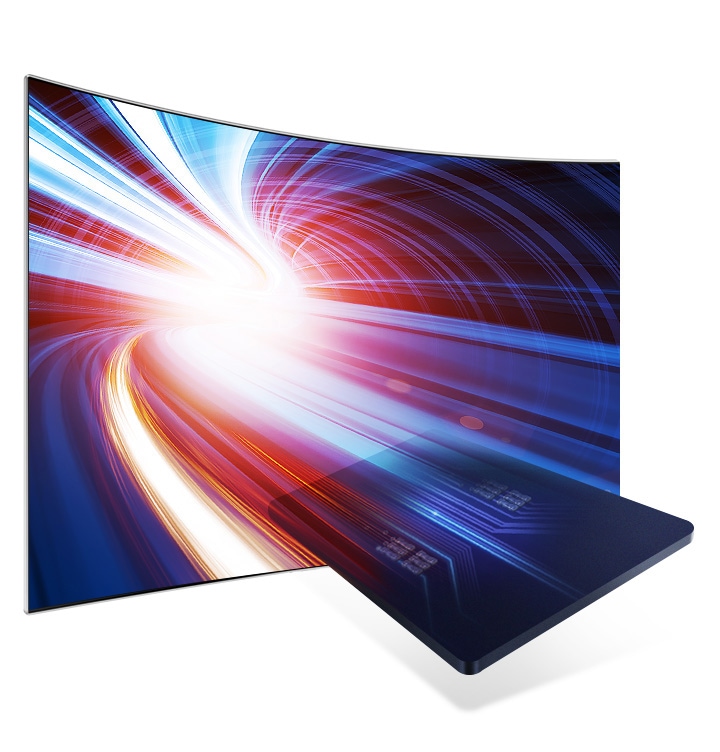 Fits Perfectly
The beauty of simplicity and modern sophistication. Whether placed on a stand or flush to the wall, the Q8C's smooth and perfectly finished back, with no visible wires, is simply gorgeous to behold.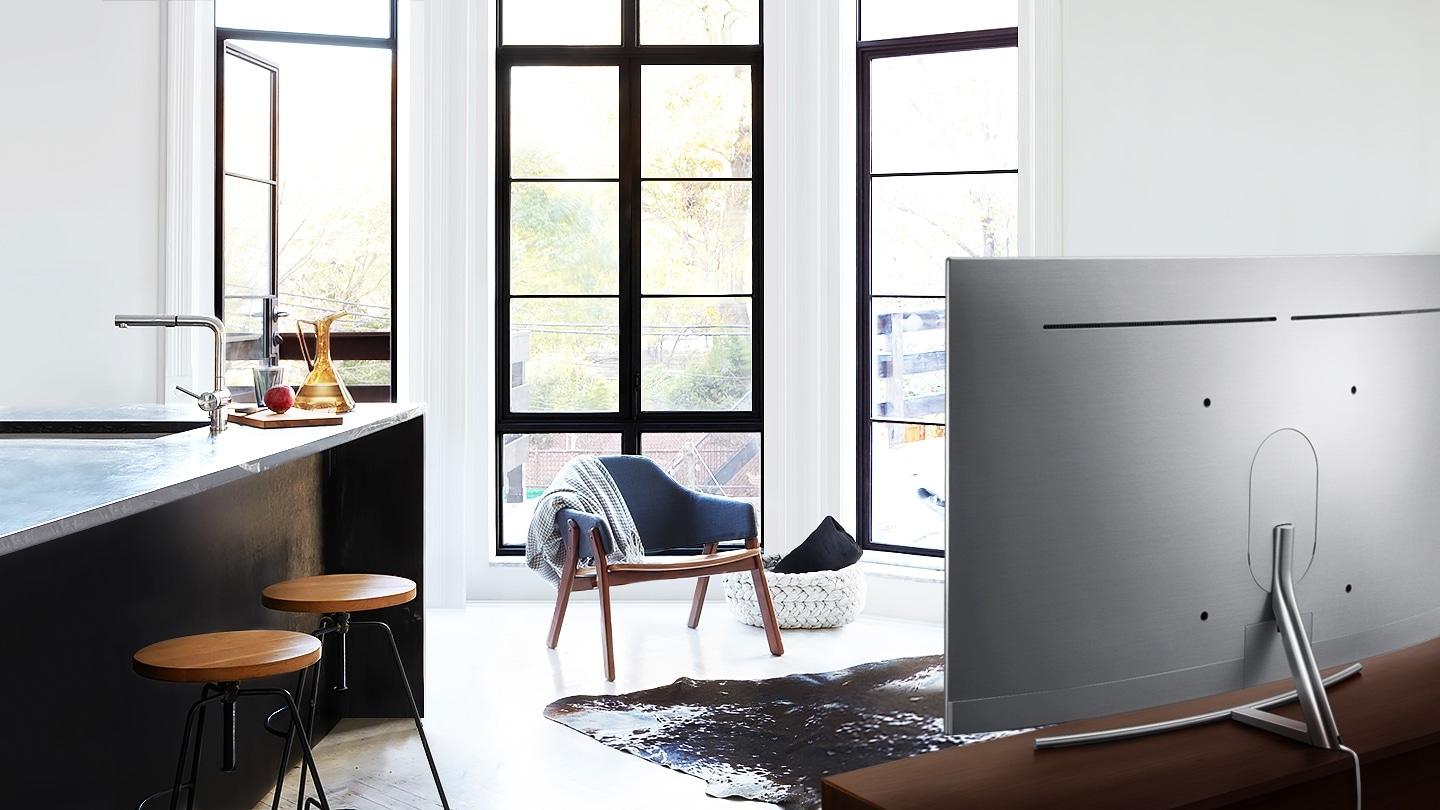 Invisible Connection
Make better use of your space. With a single, nearly invisible optical cable, you can connect all devices without any messy tangled wires. Connect invisibly.
* The 'Invisible Connection' refers to a single, transparent optical cable connected to the One Connect Box integrating external device cables, but it does not refer to the power cable of the TV or cables connected to other devices such as sound bar.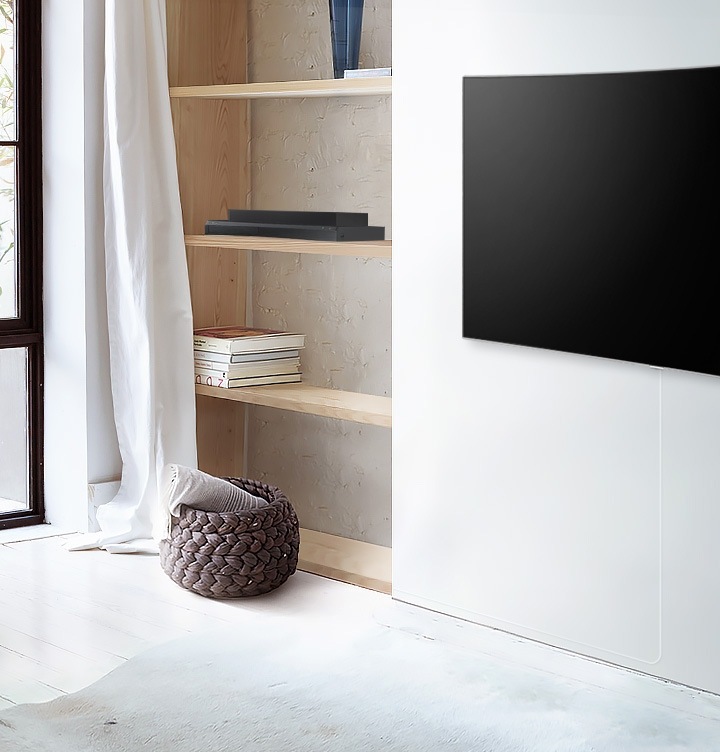 Clean Back
Place your TV anywhere. The perfectly clean back design neatly organizes cables inside the elegant stand. Modern simplicity, even from the back.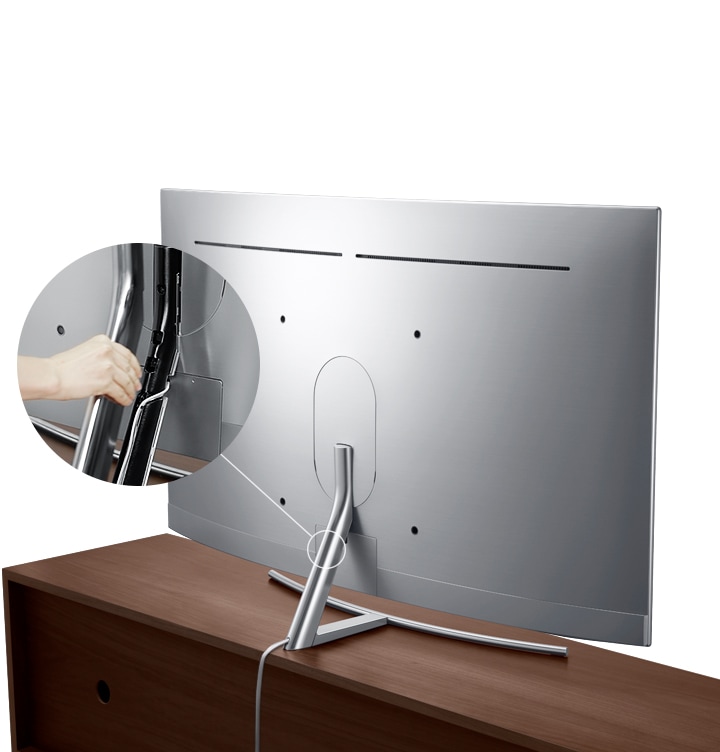 No Gap Wall-Mount
The Q8C mounts beautifully right to the wall, leaving no gap between. Gorgeous from all sides, it fits perfectly in your living room.
* Measured from rear end of the TV, the gap may differ based on the installation and wall type.
Boundless 360° Design
Timeless design perfect for any décor. Unparalleled immersion without any visible bezel. A refined and minimalist all metal back design. There's just nothing like it.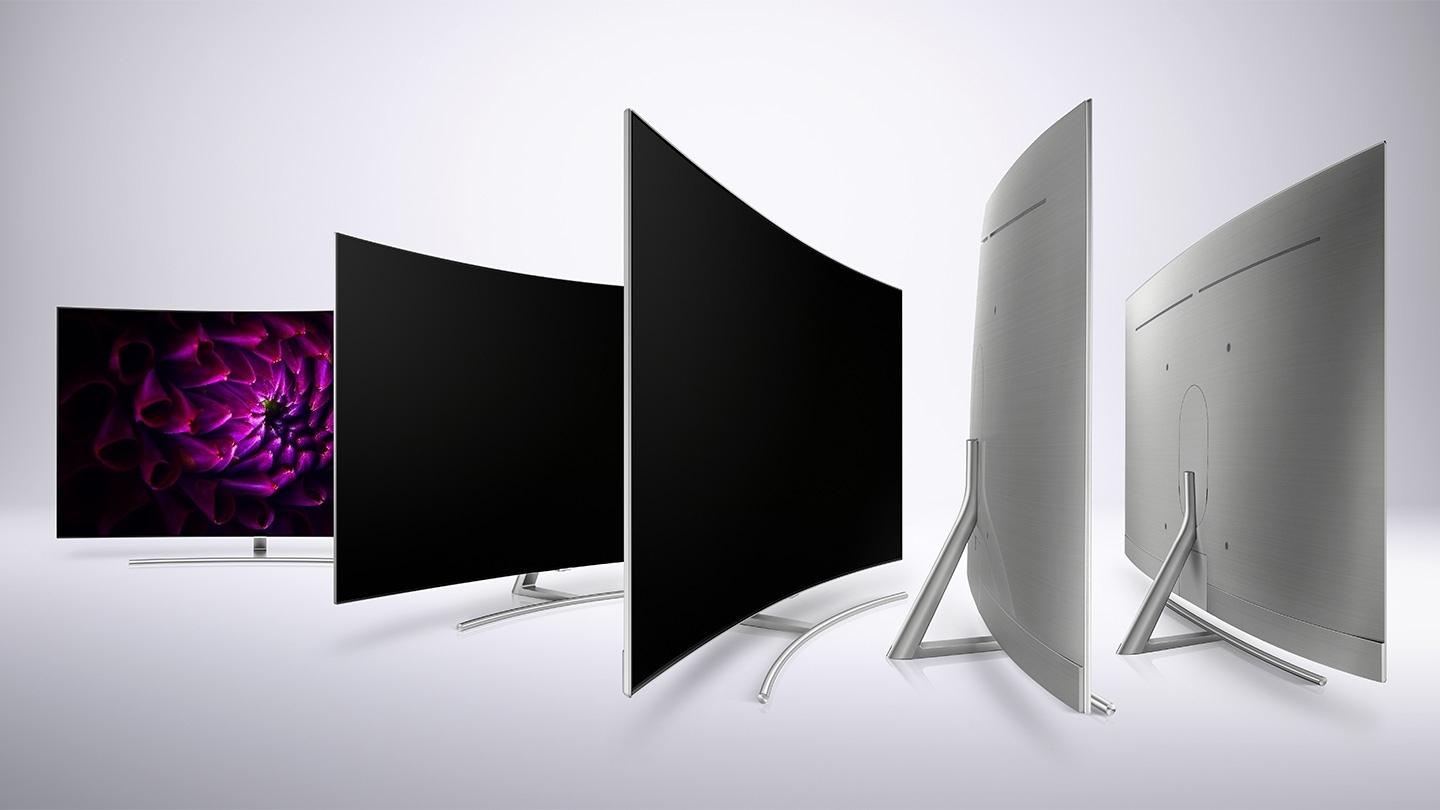 4 Sides Bezel-less Design
See the world through your own space. With no bezels on all 4 sides, get a truly immersive viewing experience. See scenes come alive before your eyes.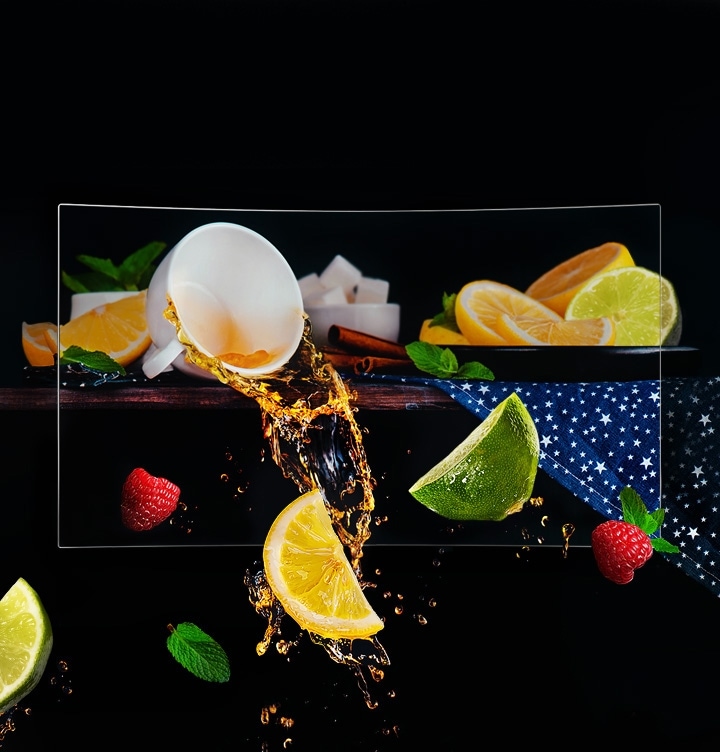 Full Metal Design
The Q8C's clean and smooth all metal back blends beautifully anywhere in your home.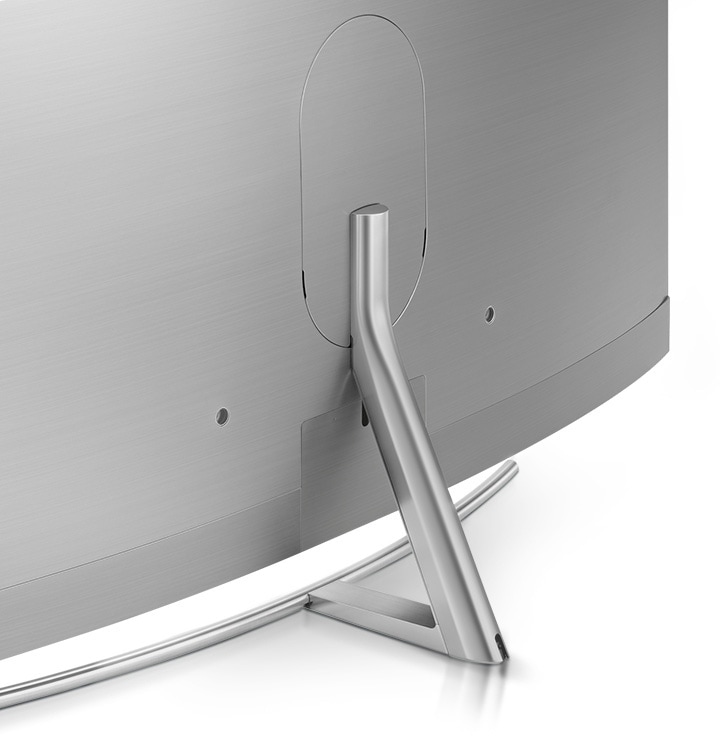 Curved Screen
Beautifully curved for a phenomenal view. The Q8C's optimal curvature draws you in with its elegance, giving you a design aesthetic like no other.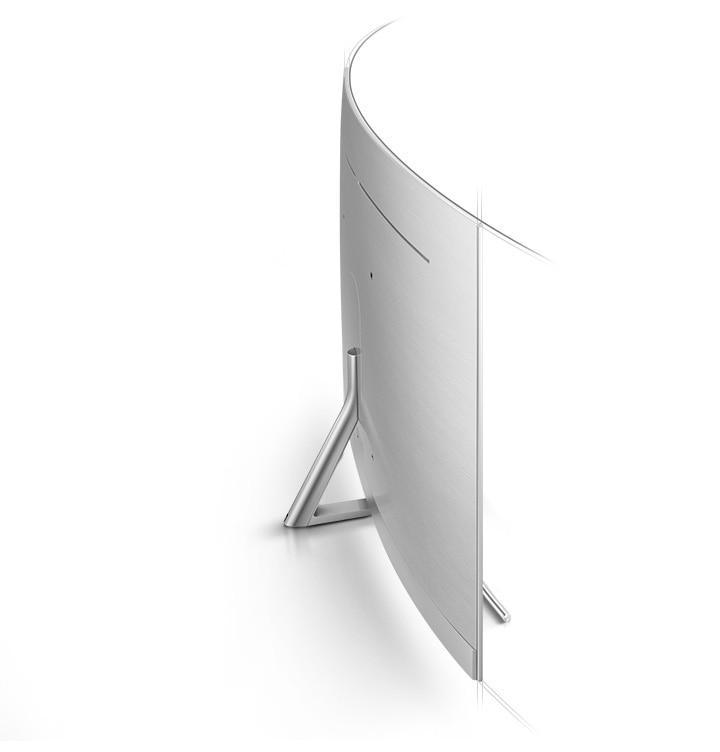 Smarter than ever
Now you really can just sit back and enjoy.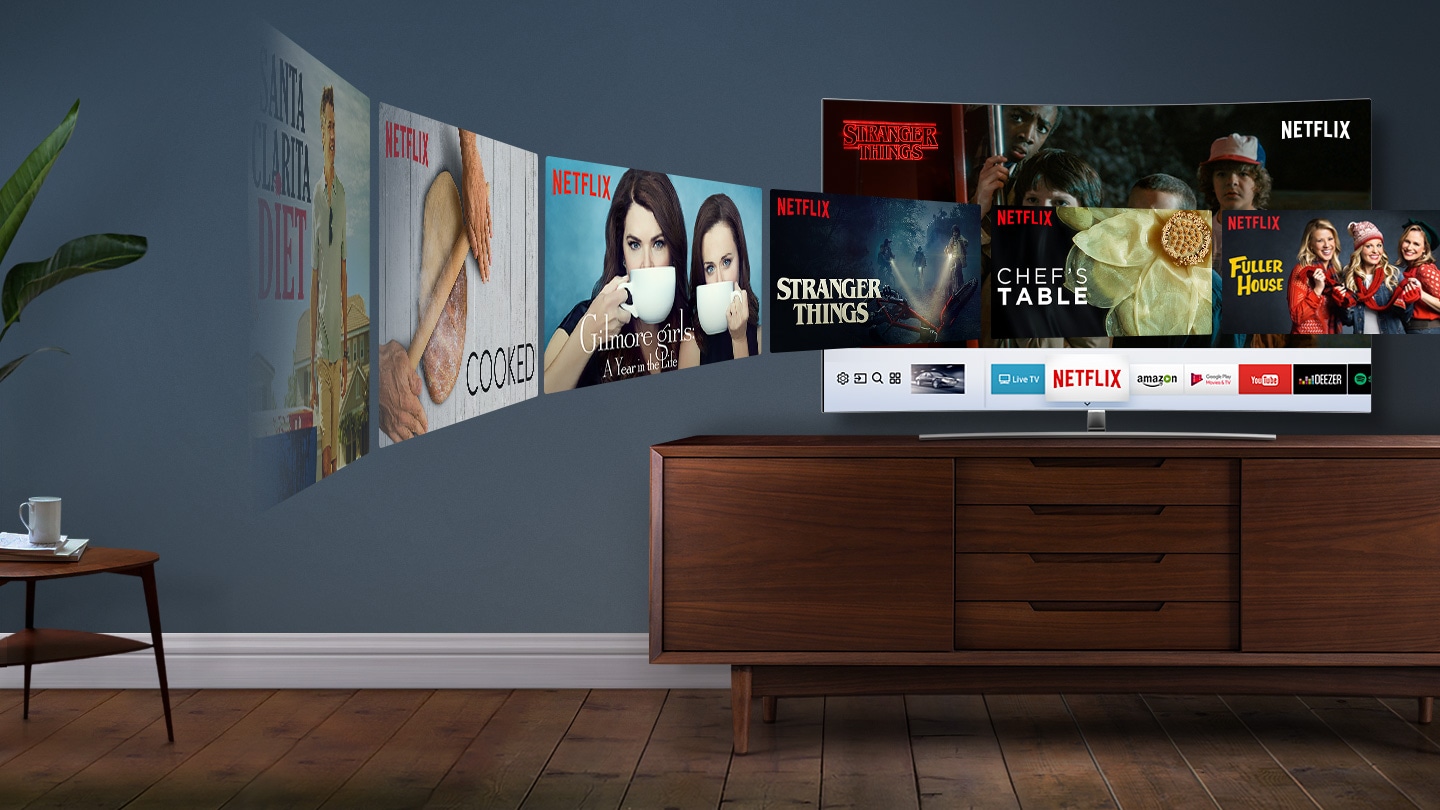 *Netflix streaming membership required.
One Remote Control
Get the ultimate control in the palm of your hand. Control all devices connected with just the one remote control. With Voice Control, you'll never have to flip through channels again.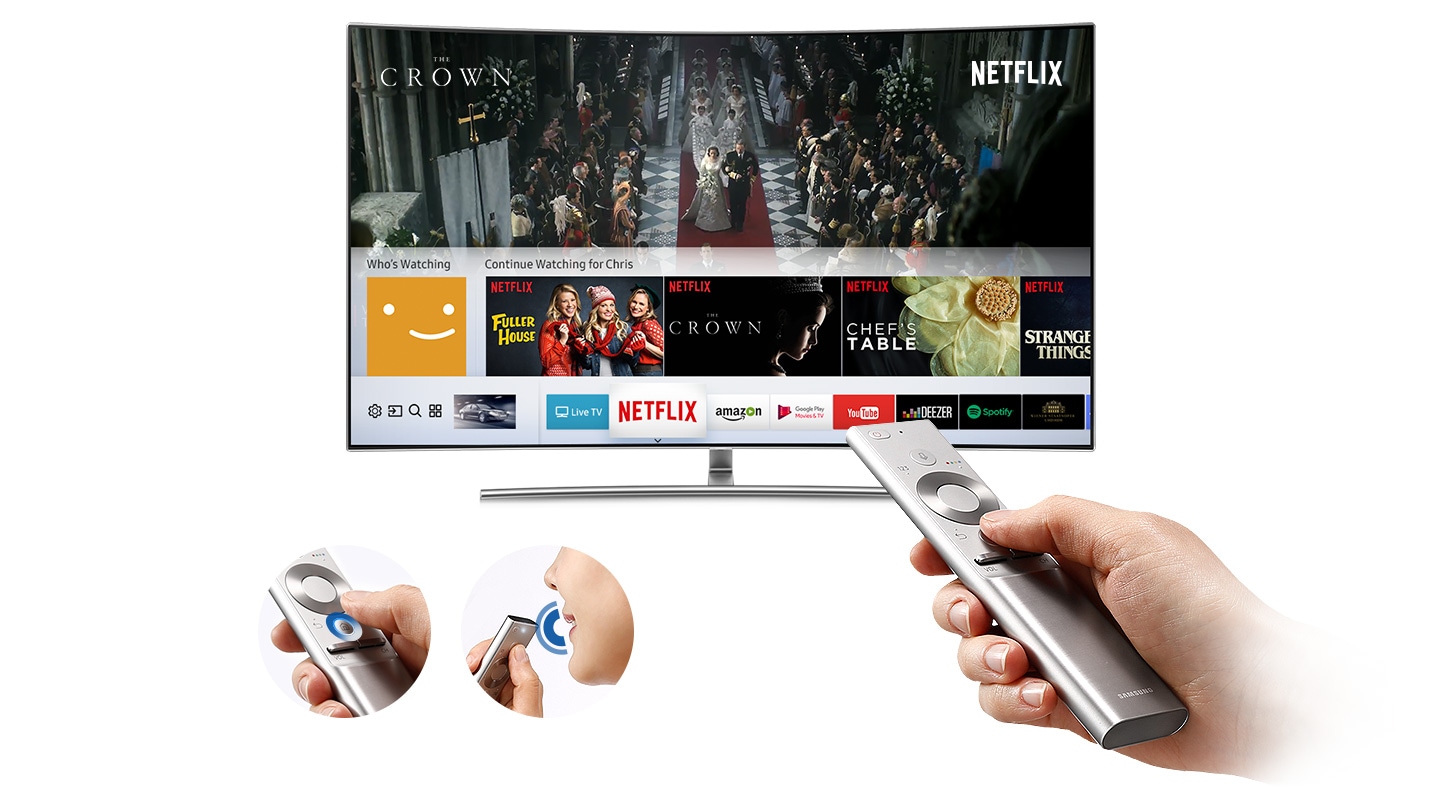 Smart Hub
See everything in one place. One Depth gathers a variety of content for you on one screen. Get easy access to different content providers and check out the thumbnail previews before diving in.
Auto Detection
Find and recognize all your connected devices faster. QLED TV automatically displays device names, and makes all your input selections a breeze.
* Devices must be connected to One Connect via HDMI cable.
Smart View
Just connect your mobile to your big screen and enjoy all your content. And with the Smart View app, you can seamlessly control everything from your mobile.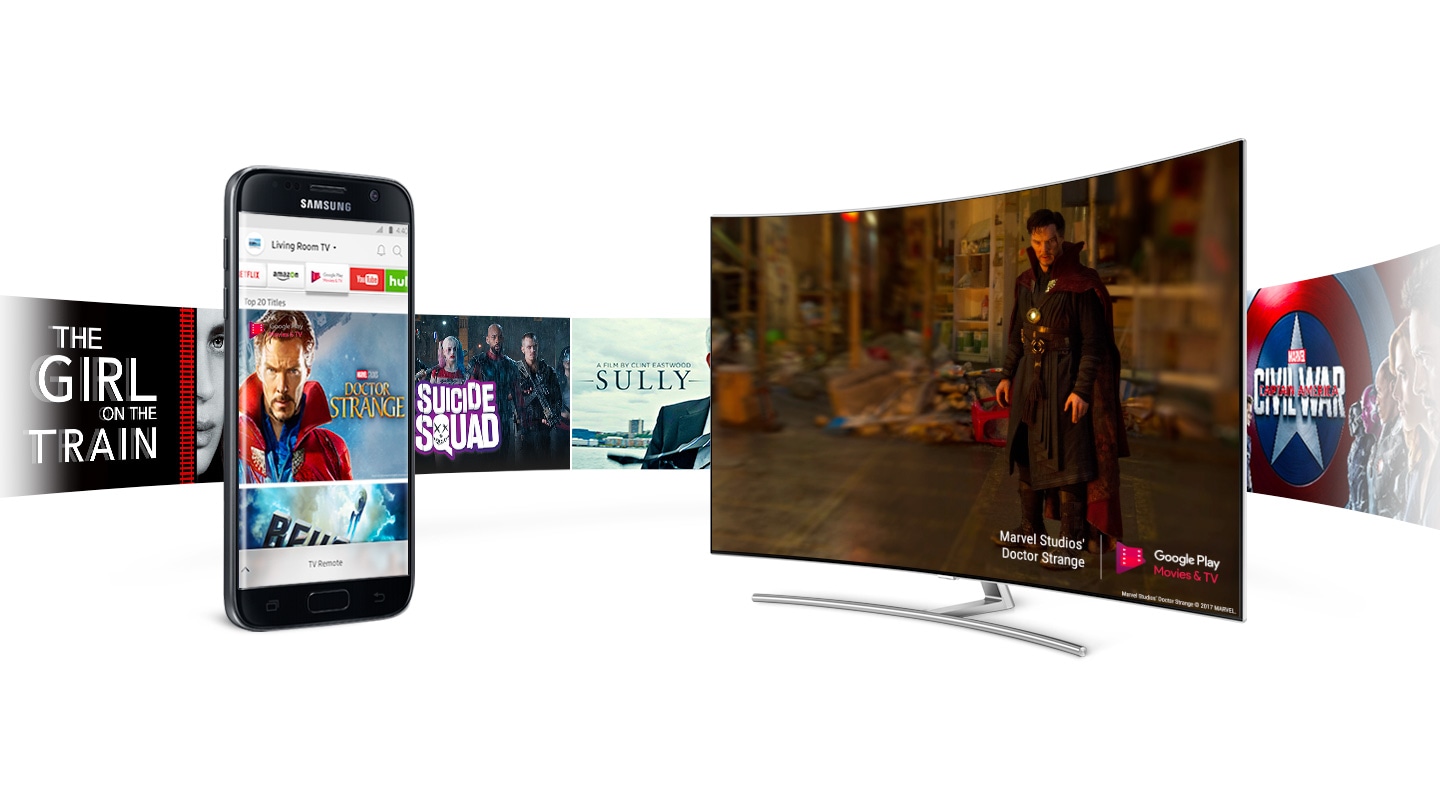 DESIGN
Photos of the Samsung Q8C are great to look at but you'll never know its true beauty unless you lay eyes on one. Samsung has done an excellent job of making this television something worth putting in your entertainment area. All of the materials used are super high-quality and the lines are beautiful and symmetrical. The Samsung Q8C is the first curved display TV I've used in my home and that curve really adds to the aesthetic look of the package.
The back of the TV is clean. Just a spot for your stand, four VESA mounting points, and a nice tucked away spot for your power cable and One Connect cable. The stand is also a thing of beauty, just a simple brushed steel stand that allows the overall design to breathe. There are nearly no bezels on this thing and it is thinner than I expected.
Overall, the design is really great. Even my wife, who's not much of a techie and doesn't see any difference between 720p and 4K had to comment on how beautiful the design and look of the Samsung Q8C was. She commented on how it really makes the room and entertainment center look that much better.
DISPLAY
Alright, so let me just get a little of the techie speak out of the way concerning the display. These are some of the talking points and features Samsung is touting with this television. Much of it may be over the head of the average user but we'll make mention of some of it just for some context.
According to Samsung, the Samsung Q8C offers up improved color performance by displaying the DCI-P3**color space accurately. Samsung also says that QLED technology is capable of showcasing 100 percent color volume expressing all colors at any brightness level. Even the most subtle of color differences are visible at peak luminance (between 1,500 and 2,000 nits).
Samsung says that by adding a new material to their nano-sized semiconductor Quantum dots, they were able to "dramatically" improve color accuracy and luminance efficiency. This new "metal Quantum dot material" is supposed to give the Samsung Q8C deeper blacks and rich details regardless of how the scene is lit or the lighting conditions of the room. HyunSuk Kim, Samsung's President of the Visual Display Business had this to say about Samsung's QLED TV's:
2017 will mark a major paradigm shift in the visual display industry, ushering in the era of QLED. With the advent of QLED TV, we provide the most true-to-life picture on screen. We have been successful in solving for past inconsistencies in the viewing experience and consumer pain points while redefining the fundamental value of TV.
Now that you've got some of the key features in tech talk, here's what we think about our real world use of the Samsung Q8C.
Let me start off by saying that I've always thought curved displays were a gimmick in terms of making your experience more immersive. I don't think the experience is more engaging with this size of a curved display. The distance that one sits away from the display (in my mind) negates any sort of immersive quality. I have enjoyed desktop monitors that have a curve, those do offer up a bit more of an immersive experience. I will say two things about this Samsung Q8C curved display that I do appreciate. I feel glare is cut down significantly versus my 60″ Samsung LED flat panel and I think it's 100% more aesthetically pleasing than my Samsung LED flat panel.
The Q8C comes with some preset color choices you can choose from and you can also adjust any of the preset settings to user preferences. Dynamic Mode offers up a brighter more vibrant overall picture, it was a bit much for my taste and far too bright. Standard Mode offers up a more balanced overall look and feel and it's a tad less bright. Natural Mode offers up a more subtle and organic color and brightness, this is the mode we chose to use for everything. Movie Mode pulls the brightness back significantly and sort of brings a yellowish tint to the screen.
One of Samsung's turned on features that I didn't care for was Eco Sensor. The technology actually works really well and if you're one who likes to adjust brightness depending on room lighting conditions, then this will please you. I chose to turn Eco Sensor off as I rather enjoyed the brightness level of Natural Mode. For those who are looking for adaptive lighting sensors, rest assured, these work insanely well. The Samsung Q8C brightness levels are subtly adjusted when the lighting conditions change in the room. It's hardly noticeable unless you're like me and prefer a brighter bright than is offered.
Once you have your color preferences out of the way, the display is just absolutely amazing. I'm a little afraid to go back to my Samsung 1080p display once I have this one packed back up to go back to Samsung. The colors on this display are vibrant and so overwhelmingly detailed (especially 4K HDR content) it's like a painting on the screen. Streaming Netflix in 4K HDR was a pure pleasure. Blacks are very deep without the grain of some other displays and just as Samsung claims, you can actually see detail in many of those darker scenes. Details that are usually washed out on lesser televisions.
Samsung also sent along the UBD-M9500 4K HDR Blu-Ray player so I could experience 4K HDR from a non-streaming source. I didn't see any noticeable difference between playing 4K HDR on the UBD-M9500 and streaming 4K HDR content from Netflix, they both looked really great.
Of course, not all content is going to be 4K HDR. A lot of content we watched on this TV was 1080p, some of it 720p and to a lesser extent basic 480p. 1080p playback is wonderful, it looks really great on the Samsung Q8C but without as much detail as 4K HDR. 720p content is also decent but you can start to see the obvious resolution difference. 480p was painful to watch on the Q8C, not because it wasn't viewable, it's just 480p. My wife enjoys watching Frasier on Netflix which is SD content. While it was watchable, you can most certainly see the difference and I try my best to avoid SD programming even on my 1080p TV.
Displays are subjective, not everyone is going to enjoy the same display. But I think the Samsung Q8C would appeal to the majority of users and given the robust adjustments you can make to color, brightness and the like. It's a solid display and one of the best I've ever personally used on any brand of television.
SETUP
Physically setting up the Samsung Q8C takes at least two people if you're using the stand. I would recommend three people if you choose to employ the 400×400 VESA wall mount. Since we have a very nice entertainment cabinet (that just barely fit this 65″ beast) and the TV has to be sent back, I used the included stand. Putting the stand together is pretty much the same as any monitor stand, screw the two parts together. Mounting it to the back of the TV is as simple as sliding up and locking in place. Nothing to it. I would caution you to maybe lay the Q8C on some pillows or blankets face down when doing this.
Before you go throwing the TV into your entertainment center, I would recommend making the only two connections to the TV you'll need. The cable for the One Connect Box and the power cable for the TV. These are located just in front of the stand and towards the bottom. It's neatly covered with a plastic snap cover so you'll need to remove that and put it back on once you have those two cables connected, that is if you care about how things look.
After you have the stand on and connections made it's time to connect the One Connect Box to the Q8C. My feelings about the One Connect Box were mixed when I first read about it. The box is supposed to help keep your cables out of the way and the back of your TV nice and tidy and cable free. I wasn't sure I was going to like this setup but after getting it all setup, it does really make a difference in aesthetics and you can hide that box someplace out of the way where it isn't an eyesore. Here are the ports available on the back of the Samsung One Connect Box:
a. IR Out: Connect the IR extender to the IR Out ports to control external devices connected to the TV using the Smart Touch Control.
b. Audio Out: Used to connect external speakers.
c. ANT IN: Connect the cable from the antenna or cable TV outlet.
d. Component & AV: These ports can be used to connect A/V devices by connecting connectors.
e. HDMI: Use these ports to connect set-top box, laptop, digital video interface, home theater, audio return channel, mobile high-definition link, Blu-ray players, game consoles and other various devices using HDMI cable.
f. LAN: Wired Ethernet port to connect to the network.
g. Digital Audio Out: You can connect home theater systems to the optical or audio out port.
h. EX-LINK: Use this application to configure the device, set application options, and add accounts.
i. One Connect: Port to connect One Connect cable.
j. USB 2.0: High-Speed USB, you can connect USB storage devices to the USB jacks and enjoy personal photos, videos, and music.
Once you have all of your connections into your One Connect Box and the box plugged into power, you can fire up the Q8C. You'll be greeted and prompted to set up the software portion of the television which includes connecting to Samsung's services if you so wish. At this point, you can choose to skip any of the software features and simply use your external device's software (such as the Xbox, Chromecast, or other devices). Or you can move forward to setting up Samsung's software and log into your selected apps, such as Netflix, Hulu, Plex, Amazon, and more.
The last thing we'll cover on setup is adjusting your picture and sound settings. I opted for the Natural Mode for picture and Amplify Mode for sound. Both of these modes can be tuned to your preferences by pressing up on the remote to access the advanced settings and EQ. I chose to use the presets as is because they both worked great for me. Your first round of adjusting may change over time as you begin to use the TV for longer periods of time, so don't worry about getting everything just right, you'll probably change your mind later. I initially chose the Dynamic Mode for the picture but later it seemed too bright and I switched.
Overall, setup is a breeze. It will take at least two to three people to physically set the Samsung Q8C up and you should take caution when doing so. This is a very expensive TV after all. Connections and subsequent hardware setup is also very simple and the One Connect Box is great for tucking away and hiding unsightly cables.
SOFTWARE
The Samsung Q8C employs Samsung's Smart Hub software and frankly, there's just a huge amount of content and apps here I'd never be able to cover it all. Like every other company out there, Samsung wants to make themselves the center of your electronic life. With Smart Hub you can share photos, videos, and music through your home wireless network to the Q8C using a compatible device. This is very similar to what Apple TV does with iOS devices. Here's what Samsung had to say about their newest Smart Hub interface:
This year, the 'Smart Hub' interface has been extended to smartphones through Samsung's new and improved 'Smart View' app, which now provides a comprehensive overview of all available content on the app's home screen. Thus, consumers can use their mobile device to select and start their favorite live TV programs and video-on-demand services – on their TV, through the 'Smart View' mobile app. Consumers can also choose to receive alerts on their mobile devices about their favorite content, regarding for example, show times and availability.

Samsung also introduced two new Smart TV services, including 'Sports', which shows a customizable summary of a customer's favorite sports team and its recent and upcoming games, and 'Music', which can identify songs as they are being played live on a TV show, among many other features.
You can also access social media and browse the web using Smart Hub. You have access to apps like YouTube, Hulu, Netflix, Plex, Amazon Video, Crackle, Vimeo, and various Samsung content apps. There are even games you can access through Smart Hub and music services like Pandora, Spotify, Google Play Music and Movies and a plethora of other apps.
Navigation of the interface is smooth, simple and intuitive and you'll have to use your Samsung account to login. I found the Smart Hub easily replaced all of my devices like my Amazon Fire Stick, Chromecast, and Xbox One S (when it came to accessing video content). The only two things that were lacking with Smart Hub was the gameplay of my Xbox One S, which is understandable and YouTube TV, which isn't available on non-Google devices yet.
Initially, I thought I'd skip using the Samsung Hub but since I own the Samsung Galaxy S8+ and have a Samsung account already, I figured I'd put away the other devices and use the Hub. Overall the experience was very pleasurable. I never felt I needed to use any other device besides my Chromecast for YouTube TV. If Google makes YouTube TV available on Smart Hub then I'd have a complete solution in Smart Hub. As far as high-end gaming goes, I don't think Smart Hub is ready to replace an Xbox One or PlayStation console just yet. So hang on to those for a bit longer.
Again, you do not have to use Samsung's software solutions to take advantage of the TV's capabilities when it comes to picture and sound. Smart Hub is just there as an option and there will be some users who may already be vested in another ecosystem and use separate devices. That's perfectly fine, the OneRemote may even be able to control some of those devices for you (bonus).
Overall I felt the software experience was really awesome. I've poked around older models of Samsung TV's in the past and wasn't too impressed with the offering but I think Samsung made some good improvements in the user experience and their software could be worth looking at. Especially if you want to shed a device or two from your entertainment area.
SOUND QUALITY
I've never been a fan of built-in speakers. I always have some sort of soundbar or surround sound connected to my TVs. I almost went ahead and connected my soundbar into the Samsung Q8C but then remembered I'd have to listen to the sound coming through the built-ins in order to do this review. I left my soundbar unconnected and proceeded to have a listen.
I have to say that I was truly shocked at what I heard coming from this TV. Most every TV I've ever used, including the Samsung I own now, has weak and dismal speakers on board. I fully expected to hear a tinny soundstage without any sort of backbone. I was more than pleasantly surprised that the sound was far more substantial.
I was happy enough that I tested the Samsung Q8C the whole time without any sort of sound amplification or external assistance. I guess for the price this TV sits at, you should expect the sound to be better than the average TV. The low end was especially surprising. While it's not anywhere near a good surround or a nice high-end soundbar. I believe it's good enough for the average user.
As I already mentioned, the low end was acceptable, not rumbly and as immersive as an external audio option but really decent. The mids were well balanced and the highs were right in the same spot, everything sounded really nice, crisp, and clear. The Q8C features Dolby Digital Plus and DTS Premium Sound 5.1. I think your experience would be completely enhanced if you used an external audio option but with that said, the built-in speakers are really really amazing and the best speakers I've experienced on any television. I really think most average users would be okay with the built-in speakers but you can head over to our audio reviews for other options if you like.
PERFORMANCE
The Samsung Q8C was a super solid performer when it came to my daily use. Movies and TV shows streamed from Netflix in 4K HDR as well as 1080p all came through with great clarity and everything sailed along very smoothly. Playback on the Samsung UBD-M9500 Blu-Ray player was equally smooth and flawless. Video quality overall was what I would consider superior performance.
Gaming on the Q8C was an equally enjoyable experience. While my Xbox One S does not have 4K HDR gaming capability, the 1080p playback was smooth as butter. Colors and clarity on video games like Forza Horizon 3 and Destiny were insane. My 1080p Samsung LED TV does a great job in gaming but the Q8C's color representation just blew it away. The same games I played on my 1080p were just enhanced by the Q8C's deep blacks, clean whites and punchy colors.
The Samsung OneRemote was another great little performer. Not only did it control the Samsung Q8C but it was also able to control my Xbox One S allowing me to put away my Xbox controller unless I was gaming. The remote also controlled the Samsung Blu-Ray player and has the ability to connect to satellite, cable, and soundbar devices. This means fewer remotes you have to mess with and that's always a great thing, I know my wife loved it.
The Samsung OneRemote also supports voice commands but this doesn't work in all apps and the TV will let you know if it an app isn't supported. I've never been one for using voice commands much so lack of support for some apps didn't matter much to me. Alternatively, you can also use Samsung's Smart View app to control the One Connect Box. The app basically turns your phone into a remote control, provided the phone has an IR Blaster.
The app is nice, it works well, and has a nice interface to see show info and other information. That could prove useful for many users. I preferred using the Samsung OneRemote. The guide pops up on the bottom quarter of your screen allowing you to continue watching your current program while browsing around. Don't get me wrong, the app may be the choice of many others but for me, the OneRemote is the way to go.
Overall the Q8C is a solid performer. It handles 4K HDR with ease and gaming is absolutely spectacular. I just wish I had a console that supported 4K HDR gaming to test this TV with.
SPECIFICATIONS
Display

Screen Size

55″/65″/75″

Resolution

3,840 × 2,160

Ultra Black

Yes

Screen Curvature

4200R

10 bit Support

Yes

Video

Picture Engine

Q Engine

Motion Rate

200

Dynamic Contrast Ratio

N/A

Active Crystal Color

N/A

Wide Color Enhancer (Plus)

N/A

PurColor

N/A

Contrast Enhancer

N/A

Auto Motion Plus

Yes

Film Mode

Yes

Peak Illuminator

Peak Illuminator Pro

PQI (Picture Quality Index)

3200

HDR (High Dynamic Range)

QHDR 1500

Audio

Dolby Digital Plus

Yes

DTS Codec

Yes

Sound Output (RMS)

60W

Speaker Type

4.2Ch

Woofer

Yes

Multiroom Link

Yes

Smart TV

TV Plus

N/A

Web Browser

Yes

Smart Interaction

Voice Interaction

VN, IN: UK English, Korean, Chinese(Mandarin) / SG: UK English, Spanish, French, German, Italian, Korean, Chinese(Mandarin) / TH, MY: UK English, Chinese(Mandarin)

Convergence

TV to Mobile – Mirroring

Yes

Mobile to TV – Mirroring, DLNA

Yes

Bluetooth Low Energy (BLE)

Yes

RVU

N/A

WiFi Direct

Yes

Differentiation

Analog Clean View

Yes

Cricket Prediction

N/A

Sports Mode

N/A

Senior Mode

N/A

Family TV 2.0

N/A

Local Cinema Mode

N/A

Sound Mirroring

Yes

Dongle Compatibility (3G / LTE / WiFi)

N/A

Tuner/Broadcasting

Digital Broadcasting

DVB-T2

Analog Tuner

Yes

2 Tuner

N/A

Data Broadcasting

HbbTV1.5(SG)

Connectivity

HDMI

4

USB

3

Component In (Y/Pb/Pr)

1

Composite In (AV)

1 (Common Use for Component Y)

Ethernet (LAN)

Yes

Audio Out (Mini Jack)

N/A

Digital Audio Out (Optical)

1

RF In (Terrestrial / Cable input / Satellite input)

1/1(Common Use for Terrestrial)/0

Ex-Link ( RS-232C )

N/A

CI Slot

N/A

HDMI A / Return Ch. Support

Yes

HDMI Quick Switch

Yes

Wireless LAN Adapter Support

N/A

Wireless LAN Built-in

Yes

Anynet+ (HDMI-CEC)

Yes

Design Attribute

Design

ZERO(Soft Edge)

Bezel Type

4 Bezel-less

Slim Type

Slim

Front Color

Sterling Silver

Light Effect (Deco)

Yes

Stand Type

Real Stainless_Type U

Swivel (Left/Right)

N/A

IoT Service

TV as Hub Support

N/A

TV as Things Support

N/A

IoT Client Application

N/A

Additional Feature

Instant On

Yes

Accessibility

Voice guide(AU English)/ Enlarge/ High contrast/ Learn TV Remote(AU English)/ Multi-output Audio

Processor

Quad-Core

SCSA Support

N/A

Digital Clean View

Yes

Ultra Clean View

Yes

Auto Channel Search

Yes

Auto Power Off

Yes

Caption (Subtitle)

Yes

Embeded POP

Yes

EPG

Yes

Extended PVR

Yes

Game Mode

Yes

OSD Language

Yes

BT HID Built-in

Yes

USB HID Support

Yes

Teletext (TTX)

Yes

Time Shift

Yes

V-Chip

N/A

Connect Share™ (HDD)

Yes

ConnectShare™ (USB 2.0)

Yes

Connect Share™ Transfer

N/A

Eco Feature

Eco Sensor

Yes

Energy Efficiency Class

5

Mercury Content

0.0 mg

Lead Presence

Yes

Power

Power Supply

AC100-240V 50/60Hz

Power Consumption (Max)

245 W

Power Consumption (Stand-by)

N/A

Power Consumption (Energy Saving Mode)

N/A

Power Consumption (Typical)

N/A

Peak Luminance Ratio

N/A

Yearly Power Consumption (EU standard)

251.99 kWh

Dimension

Package Size (WxHxD)

1607.0 x 961.0 x 210.0 mm

Set Size with Stand (WxHxD)

1441.9 x 918.5 x 375.1 mm

Set Size without Stand (WxHxD)

1441.9 x 828.8 x 107.3 mm

Weight

Package Weight

40.8 kg

Set Weight with Stand

30.2 kg

Set Weight without Stand

26.5 kg

Accessory

Remote Controller Model

TM1790A

Batteries (for Remote Control)

Yes

Samsung Smart Control (Included)

Yes

Mini Wall Mount Support

Yes

Vesa Wall Mount Support

Yes

Floor Stand Support

N/A

User Manual

Yes

E-Manual

Yes

ANT-Cable

N/A

Power Cable

Yes

Slim Gender Cable

Yes
More from Samsung
| | | | | |
| --- | --- | --- | --- | --- |
| | Q7F | Q9F | Q8C | Q7C |
| | 4K UHD | 4K UHD | 4K UHD | 4K UHD |
| | Q 4K Color Drive Elite | Q 4K Color Drive Elite | Q 4K Color Drive Elite | Q 4K Color Drive Elite |
| | Q HDR Elite | Q HDR Elite+ w/ Infinite Array | Q HDR Elite | Q HDR Elite |
| | Q Elite Black | Q Elite Black w/Infinite Array | Q Elite Black | Q Elite Black |
| | Q Every View | Q Every View | Q Every View | Q Every View |
| | MR 240 | MR 240 | MR 240 | MR 240 |
| | Boundless 360° | Boundless 360° | Boundless 360° w/ Metal Back | Boundless 360° |
| | Flat | Flat | Curved | Curved |
| No Gap Wall Mount Compatible  | ✔ | ✔ | ✔ | ✔ |
| | ✔ | ✔ | ✔ | ✔ |
| | ✔ | ✔ | ✔ | ✔ |
| | ✔ | ✔ | ✔ | ✔ |
* Supports Android 4.1 and above, iOS 7 and above, Windows 7 and above. * Watch movies like Marvel Studios' Doctor Strange, Captain America: Civil War, and more on Google Play Movies & TV. * © 2014 Warner Bros. Entertainment Inc., Village Roadshow Films North America Inc. and RatPac-Dune Entertainment LLC. © 2016 Disney Enterprises, Inc. All Rights Reserved. Marvel Studios' Captain America: Civil War © 2017 MARVEL. The Girl on the Train © 2016 Universal Studios. Suicide Squad TM & © DC Comics. © 2016 WBEI. All Rights Reserved.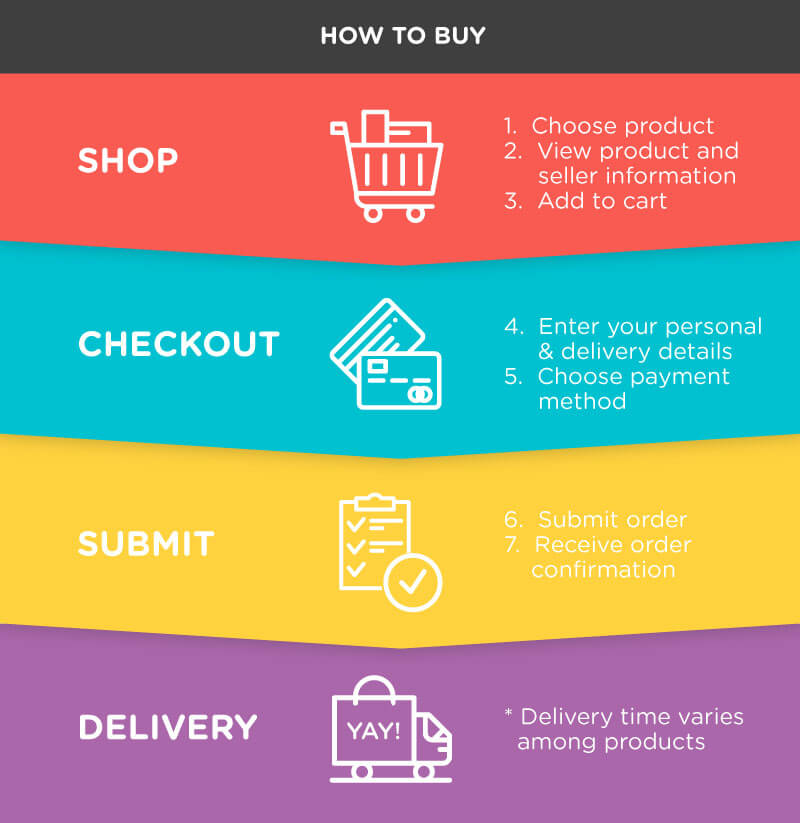 | | |
| --- | --- |
| brands | Samsung |
| PC / Model | Q8C |
| size | 55", 65", 75" |