Apple Desktop Mac mini MGEN2LL/A
PRODUCT HIGHLIGHTS
2.6GHz Intel Core i5 Dual-Core (Haswell)
8GB of 1600 MHz LPDDR3 RAM
1TB 5400 rpm Hard Drive
Intel Iris Graphics
802.11ac/a/b/g/n Wi-Fi, Bluetooth 4.0
Thunderbolt 2, USB 3.0, HDMI Ports
SDXC Card Slot
Gigabit Ethernet Port
Audio In, Headphone Jacks
Mac OS X El Capitan or macOS Sierra
Compare
Mac mini Dual-Core Intel Core i5 2.6GHz, 8GB DDR3 memory, 1TB SATA hard drive, Intel Iris Graphics, 802.11ac Wi-Fi, Bluetooth, Gigabit Ethernet, HDMI, SDXC card slot, Two Thunderbolt 2 ports, Audio in/out, IR receiver
Manufacturer Part #:
MGEN2LL/A
Mac mini MGEN2LL/A dual-core Intel Core i5 2.6GHz (Turbo Boost up to 3.1GHz), 8GB RAM, 1TB Hard Drive, Intel Iris Graphics
The long wait is over. The Mac Mini is here to make your lives even better. If productivity, power, and affordability are what you are looking for in a desktop, then you just found the right computer for your needs. And, luckily, you can get the newest Mac mini now here in MacMall.
Do bigger things with a Mac mini
With its 7.7-inch square frame, you might think that the Mac mini won't be able to support your most difficult activities. But they say that the best things come in small packages. And the MGEN2LL/A Mac mini is proof of that, as it has a fourth-generation dual-core Intel Core i5 2.5GHz processor. Its power does not even stop there. A Turbo Boost of up to 3.1GHz is available if you want your Mac mini to perform faster.
A fast processor is not enough; it has to be supported by high-capacity memory. To enable smoother multitasking, the Mac mini possesses an 8GB DDR3 SDRAM that can still be upgraded up to 16GB. So even if you are multitasking and working on heavy applications, you can have the peace of mind that your Mac mini will not give up. Also, it's not just made for your office as its small form factor makes it perfect for your living room or study table at home.
Fastest graphics processors for the brightest graphics
See your Mac mini perform to its full potential with Intel Iris Graphics and Intel HD Graphics 5000. You can now say goodbye to pixelated images and videos and you can now play your favorite games with better clarity and effects because of these graphics processors. With the Mac mini, you can now view everything in HD.
Fusion Drive: more than just a hard drive.
It may be true that hard drives play a large role in the performance of a desktop. But what do you think would happen if you combine a hard drive and ultrafast PCIe-based storage flash storage? What you'll get is a Fusion Drive. And to elevate its performance, the 2014 Mac Mini does not only use the usual hard drive but rather incorporates the Fusion Drive into its system. With this technology, you would be able to enjoy shorter boot periods and it would intelligently manage all of your files. The good news is that this MGEN2LL/A Mac Mini has a 1TB storage capacity, so you can store more applications, files, and data.
Versatility through Thunderbolt 2.0
Forget about other data interfaces. Thunderbolt 2.0 is what you should use if you want to experience 20Gbps of data transfer speed. And if you are wondering if the Mac mini has that technology, be ready to be amazed as it has two Thunderbolt 2.0 ports. Now, importing photos and videos will take almost none off of your precious time.
Multiple ports for multiple connections
To allow you to be more productive, Apple also included several other ports in the Mac mini. It has HDMI for a third-party display, an SDXC slot to grant you easy access to images and videos stored on flash memory cards, and four USB 3.0 ports – with 10 times faster speed than USB 2.0 – for faster connection to your external hard drives and other devices.
Wireless technology at its finest
Unlike other desktops, the 2014 Mac mini gives you the freedom to wirelessly connect to the Internet through the fastest connections possible. The Mac mini's powerful 802.11ac Wi-Fi feature provides you with fast access to the World Wide Web while Bluetooth 4.0 technology can easily pair the Mac mini with other Bluetooth-enabled devices for hassle-free file sharing. Also, if you are using wireless accessories such as a keyboard or mouse, you'll be glad to know that the Bluetooth feature perfectly works with these accessories.
Conquer new heights with OS X  
With the latest operating system from Apple, you surely won't be left behind. Through OS X, you'll be able to use a redesigned interface and improved apps and features to make your work easier.
Pay less for more.
If you were amazed by the specs and everything that the Mac Mini MGEN2LL/A can do, you'll be stunned by its price. It is the cheapest desktop that offers all of the latest advancements from Apple! Plus, with the Mac mini, you can save money on energy costs because it is rated as the most energy-efficient desktop.
So if you are looking for a new desktop that has the capacity to support even your heaviest and most difficult projects, order the new 2014 Mac mini right here at MacMall!
Mac mini
It's mini in a massive way
Mac mini is an affordable powerhouse that packs the entire Mac experience into a 7.7-inch-square frame. Just connect your own display, keyboard, and mouse, and you're ready to make big things happen.
Punches way above its weight.
Mac mini features fourth-generation Intel Core processors, faster integrated graphics, Thunderbolt 2, next-generation Wi-Fi, and plenty of ports. Everything you expect from a Mac. And more.
Fourth-generation Intel Core processors. The little engine that does.
With fourth-generation Intel Core processors, Mac mini keeps up with computers twice its size. You can choose a 1.4GHz, 2.6GHz, or 2.8GHz dual-core Intel Core i5. Or go for an even more powerful 3.0GHz dual-core Intel Core i7.
When you're using processor-intensive applications, Turbo Boost 2.0 increases the clock speed up to 3.5GHz. Hyper-Threading lets each core run two threads, so OS X multitasks even more efficiently. And an integrated memory controller connects fast 1600MHz memory directly to the processor, so it gets right to work on your data. In short, Mac mini is a little box of vroom.
Intel Iris Graphics and HD Graphics 5000. Every pixel comes alive.
Intel Iris Graphics and Intel HD Graphics 5000 deliver up to 90 percent more pixel-pushing performance than the previous generation of integrated graphics. So the video you watch and the games you play are smoother and more responsive. Flipping through photo albums is a breeze. And now you've got all the power you need to edit your HD video into a film worthy of a red carpet premiere.
Fusion Drive. A high capacity for intelligence.
Standard on the $999 model and a configurable option on the others, Fusion Drive combines a 1TB hard drive with amazingly quick PCIe-based flash storage. Fusion Drive automatically and intelligently manages your data so that frequently used apps, documents, photos, and other files stay on the faster flash storage, while infrequently used items move to the hard drive. You'll enjoy shorter boot times and, as the system learns how you work, you'll see faster application launches and quicker file access. Best of all, you don't have to do a thing to make it happen.
You can also choose a 500GB or 1TB hard drive. Or configure your Mac mini with up to 1TB of flash storage in a solid-state drive for the fastest performance. Flash storage delivers nearly nine times the performance of a disk drive – speed you'll notice when you boot your Mac mini, launch an app, or browse your photo library.
Thunderbolt 2. The fastest, most versatile I/O in any desktop. Of any size.
Thunderbolt 2 technology in Mac mini is phenomenally fast. The two Thunderbolt 2 ports on Mac mini feature dual 20-Gbps channels for data transfer. That's up to four times faster than USB 3. But beyond speed, Thunderbolt gives you unprecedented expansion capabilities. You can daisy-chain as many as six Thunderbolt devices to a single port. And since Thunderbolt is based on DisplayPort technology, Mini DisplayPort devices like the Apple LED Cinema Display plug right in, too.
Plenty of ports make it ready for anything.
As powerful as Thunderbolt 2 is, it's just one of your options. If you have a third-party display, you can use the HDMI port to connect it. You can connect two displays to see more of your photos, movies, and documents at the same time. And a built-in SDXC card slot makes it easy to import those photos and videos from your digital camera.
USB 3.
With USB 3 built into Mac mini, you can connect your external hard drive and transfer large files in seconds instead of minutes. Every Mac mini comes with four USB 3 ports – with speeds up to 10 times faster than USB 2 – and you can connect all your USB-compatible devices, including your iPhone, iPad, iPod, or digital camera.
Wi-Fi and Bluetooth.
Powerful 802.11ac wireless technology is built into every Mac mini. It automatically locates your Wi-Fi network, so you can connect and start surfing the web, printing, and streaming your music wirelessly. Bluetooth wireless technology is also built in, so you can connect accessories such as a wireless keyboard and mouse. Wi-Fi and Bluetooth also make it easy to seamlessly share your work with your other devices using Handoff or AirDrop.
Bring your own display, keyboard, and mouse.
Plug your own display, keyboard, and mouse into Mac mini. Turn it on. And just like that, everything works together. That's one of the great things about Mac mini. You can mix and match it with almost anything.
No screen is too big.
It's easy to connect Mac mini to the biggest screen in the house – your HDTV – courtesy of a built-in HDMI port. All it takes is one HDMI cable to start enjoying movies and TV shows from iTunes, surfing the web, and flipping through your photo library, all in brilliant HD. And when you just want to listen to music, you can play your entire iTunes collection through your home entertainment center, or stream it to a set of speakers in any room via an AirPort Express Base Station.
General
Product Form Factor
Desktop slimline
Built-in Devices
Infrared receiver
Localization
English / United States
Processor / Chipset
CPU
Intel Core i5 (4th Gen) 2.6 GHz
Number of Cores
Dual-Core
Processor Main Features
Intel Turbo Boost Technology 2
Cache Memory
Installed Size
L3 cache – 3 MB
RAM
Effective Memory Speed
1600 MHz
Hard Drive
Card Reader
Supported Flash Memory Cards
SD Memory Card, SDHC Memory Card, SDXC Memory Card
Monitor
Graphics Controller
Graphics Processor
Intel Iris Graphics
Video Interfaces
HDMI, DisplayPort
Audio Output
Networking
Wireless LAN Supported
Yes
Data Link Protocol
Ethernet, Fast Ethernet, Gigabit Ethernet, IEEE 802.11b, IEEE 802.11a, IEEE 802.11g, IEEE 802.11n, Bluetooth 4.0, IEEE 802.11ac
Compliant Standards
IEEE 802.11b, IEEE 802.11a, IEEE 802.11g, IEEE 802.11n, Bluetooth 4.0, IEEE 802.11ac
Expansion / Connectivity
Interfaces
2 x Thunderbolt 2 ¦ 1 x HDMI ¦ 4 x USB 3.0 ¦ 1 x LAN (Gigabit Ethernet) ¦ 1 x audio line-in ¦ 1 x headphones
Miscellaneous
Features
Aluminum enclosure
Power
Nominal Voltage
AC 120/230 V (50/60 Hz)
Power Consumption Operational
85 Watt
Operating System / Software
OS Provided
Apple OS X 10.12 Sierra
Software
Apple iTunes, Apple Mac OS X Mail, Apple iPhoto, Apple iMovie, Apple Safari, Apple GarageBand, Apple Dashboard, Apple Spotlight, Photo Booth, Power Saver, Apple Time Machine, Apple FaceTime, Apple Mission Control, Apple Preview, Maps, Reminders, App Store, Contacts, Notes, Calendar, Apple AirDrop, Notification Center, Messages, Dictation, iCloud, Game Center, Apple AirPlay, Apple iBooks, Apple Keynote, Apple Pages, Apple Numbers, Facebook, Twitter, Family Sharing
Environmental Standards
ENERGY STAR Qualified
Yes
Manufacturer Warranty
Service & Support
Limited warranty – 1 year ¦ Technical support – phone consulting – 90 days
Dimensions & Weight
Environmental Parameters
Min Operating Temperature
50 °F
Max Operating Temperature
95 °F
Humidity Range Operating
5 – 95% (non-condensing)
Sound Emission
12 dBA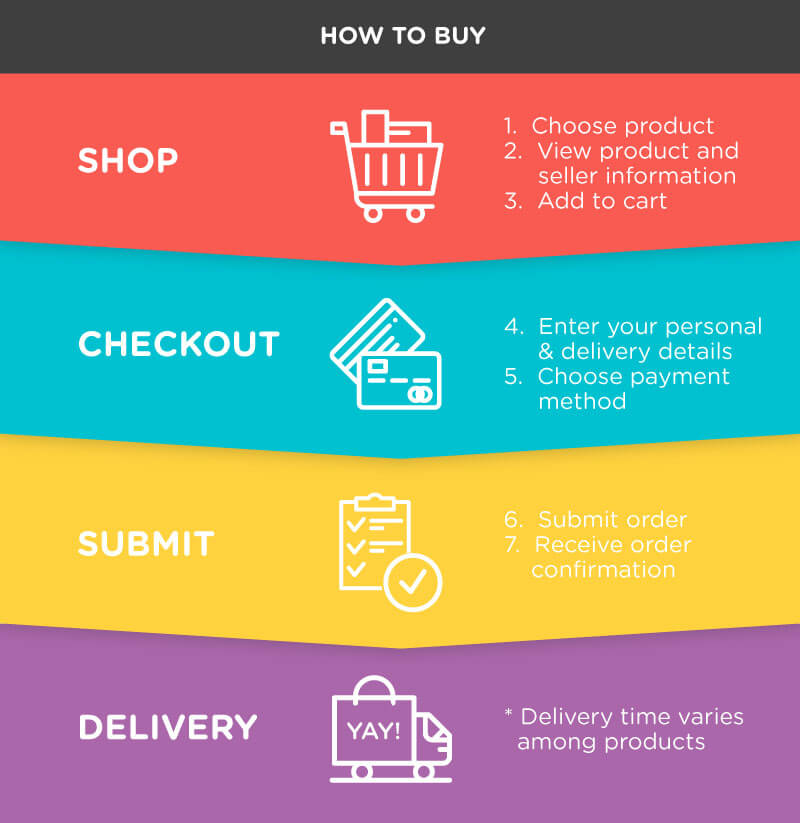 | | |
| --- | --- |
| brands | Apple |
| PC / Model | MGEN2LL/A |
| color | Silver |
| Condition | |
| Processor | Intel Core i5 |
| RAM | 8GB |
| Storage Capacity | 1TB |
| Year of Manufacture | 2014 |