>
>
>
>
>
>
>
ASRock 970 Performance AM3+ AMD 970 Motherboard
ASRock 970 Performance AM3+ AMD 970 Motherboard
ASRock 970 Performance AM3+ AMD Motherboard
ASRock Super Alloy – Sapphire Black PCB
Gaming Armor
– VGA Card – 15k Gold Contact in VGA PCIe Slot + PCIe Power Connector
– Audio – Purity Sound™ 2
Supports Socket AM3+ / AM3 processors
Supports 8-Core CPUs
Supports 220W AMD FX-9590 & FX-9370 CPUs
ASRock DuraCap, Digi Power, 8 + 2 Power Phase Design
Supports Dual Channel DDR3 2400(OC)
Three PCIe 2.0 x16, tw3o PCIe 2.0 x1, one PCI
Supports AMD Quad CrossFireX™, 3-Way CrossFireX™, CrossFireX
7.1-Channel HD Audio with Content Protection (Realtek ALC1150 Audio Codec),Supports Purity Sound™ 2 & DTS Connect
Realtek Gigabit LAN
Six SATA3, one M.2 (PCIe Gen2 x4 & SATA3)
Six USB 3.0 (two Front, four Rear), 10 USB 2.0 (six Front, three Rear, one Fatal1ty Mouse Port)
Supports ASRock Full Spike Protection, F-Stream, Key Master, Full HD UEFI, APP Shop
Compare
ASRock 970 Performance AM3+ AMD 970 SATA 6Gb/s USB 3.0 ATX AMD Motherboard
FEATURES
Supports 220W AMD FX 9590 & 9370 CPUs
This ASRock motherboard supports AMD FX 9590 & 9370 CPUs which delivers up to eight cores of unlocked performance, massive overclocking headroom, plus a thermal design power of 220W.
AM3+ 8-Core Processor Support
This board is designed to build up the most powerful system and delivers the most demanding technology for users nowadays. Just enjoy next generation computing with ASRock 8-Core CPU Ready motherboard.
Digi Power
More Precise, More Efficient
Unlike traditional motherboards that use analog power, this motherboard uses a next generation digital PWM (Pulse-Width Modulation) design, which provides CPU Vcore voltage more efficiently and smoothly, so that the stability and lifespan of the motherboard is greatly enhanced.
8 + 2 Power Phase Design
Designed with a 8 + 2 Power Phase Design, this motherboard features sturdy components and completely smooth power delivery to the CPU. Plus, it offers unmatched overclocking capabilities and enhanced performance with the lowest temperature for advanced gamers as well.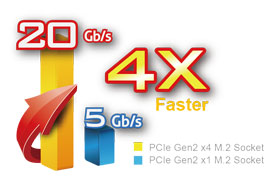 M.2 Socket (PCIe Gen2 x4 & SATA3)
The onboard M.2 socket is a new interface for connecting Next Generation Form Factor (NGFF) solid state drives or other devices. ASRock supports M.2 SATA3 6.0Gbps modules and M.2 PCI Express modules up to Gen2 x4 20Gbps, which is four times faster compared to other M.2 Gen2 x1 solutions that are limited to 5Gbps. It pushes your NGFF SSDs to their limits while reducing tons of loading time and boosting overall performance.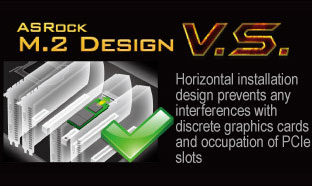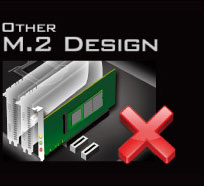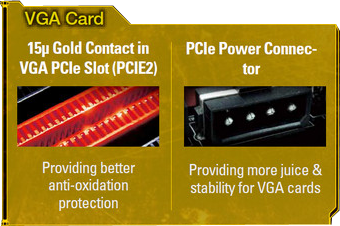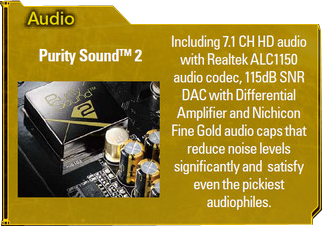 DuraCap
This motherboard uses ASRock DuraCaps that are 100% made in Japan. These special capacitors feature an all solid high quality conductive polymer design that brings ultra stable performance and long lasting durability to up to 2.5 times longer lifespan.
Purity Sound™ 2
Purity Sound™ 2 includes 7.1-channel HD audio with Realtek ALC1150 audio codec, 115dB SNR DAC with Differential Amplifier, TI® NE5532 Premium Headset Amplifier, cap less Direct Drive technology, EMI shielding cover, PCB isolate shielding and DTS Connect. As Nichicon audio capacitors are what every audiophile has been longing for on a PC, ASRock applied these high quality capacitors for Purity Sound™ 2.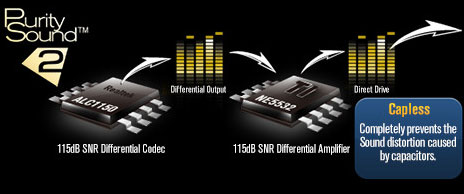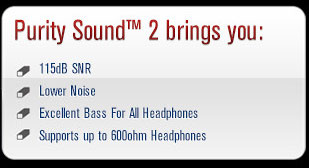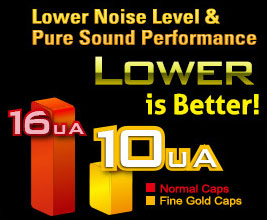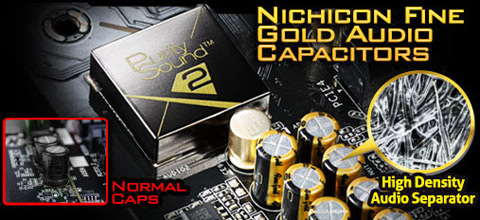 This frequency response chart was tested with 32 ohm normal headphones. It indicates how traditional audio solution's frequency response drops drastically at low frequencies. Compared to traditional audio solution's (2.0dB) at 20Hz bass low freq area, Purity Sound™ 2 still maintains its frequency response (0.4dB) and provides better bass with the TI® NE5532 amplifier, improving the bass quality by 20% (1.6dB)!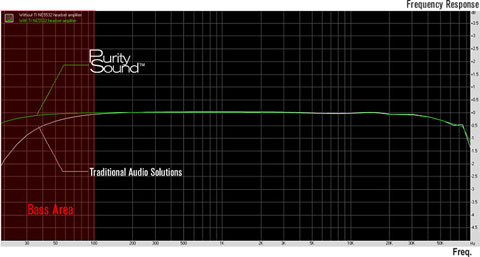 Key Master
What good is a weapon if you are unable to wield it proficiently? Key Master consists of two major features, Sniper Key and Macro Key. It can enhance your mouse and keyboard with customizable macros, sniper modes, key repeat rates and repeat delay, turning your boring old keyboard and mouse into lethal weapons. Key Master may be prohibited by some games. We suggest disabling Key Master if it violates the game's end user license agreement.
Sniper Key – Use Sniper Key to shift the mouse speed when you're in sniper mode, it will greatly sharpen your accuracy.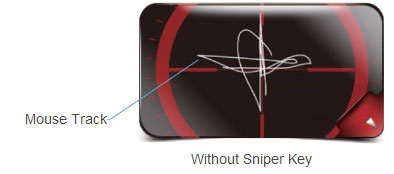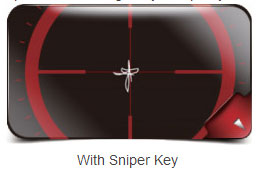 Macro Key – Tired of those repetitive keystrokes? Create your own set of keyboard hotkeys and macros with Macro Key to save the trouble.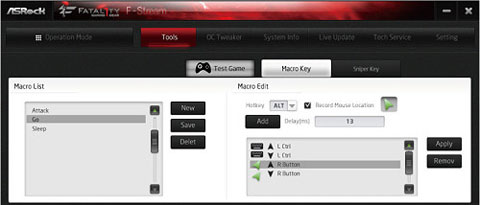 XSplit
XSplit Broadcaster is a desktop application designed to make your multimedia broadcasting, live-streaming and recording a lot easier and more fun. XSplit Gamecaster is a simplified version of XSplit Broadcaster. We're giving XSplit Broadcaster & XSplit Gamecaster three-month premium license bundle for free! A US $24.95 value!

Fatal1ty Mouse Port
Fatal1ty Mouse Port is a customizable technology for PC gamers that is a part of F-Stream. After plugging the USB mouse into the Fatal1ty Mouse Port and running F-Stream, gamers can use Fatal1ty's personal preferred mouse polling rate at 500Hz. F-Stream also provides the flexibility for gamers to adjust the mouse polling rate from 125Hz to 1000Hz. This is helpful for professional gamers to experience smoother game play and faster response time.
F-Stream
F-Stream is Fatal1ty's multi purpose software suite with a new interface, more new features and improved utilities, including Key Master, Fatal1ty Mouse Port, EZ OC, Auto Tuning, XFast RAM, OC Tweaker, System Browser, Live Update, Tech Service and a whole lot more!
ASRock APP Shop
ASRock APP Shop is designed for your convenience. We provide various apps and support software for users to download. You can easily optimize your system and keep your motherboard up to date with ASRock APP Shop.

ASRock APP Shop is the only all-in-one software package that delivers you the most practical PC apps and tools, in one integrated interface – from ASRock exclusive tools to the most update-to-date options of the latest technology.
Orbweb ME:
Get Connected with ASRock Cloud Anytime, Anywhere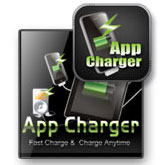 App Charger:
Fast Charge & Charge Anytime
Google Chrome:
Better Browsing with Google Options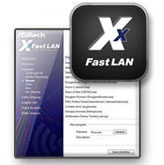 XFast LAN:
Your Smartest Internet Access Manager

X-Boost
ASRock's X-Boost Technology is a smart auto-overclocking function and is brilliantly designed to unlock the hidden cores of your CPUs. Simply press "X" when turning on the PC, X-Boost will automatically overclock the relative components to get up to 116% performance boost! With the smart X-Boost, overclocking CPU or unlock CPU cores can become a near one-button process. (*The functionality of "Unlock CPU Cores" feature might vary by different processors.)
Restart to UEFI
Fast Boot is so fast that it is impossible for users to enter the UEFI setup utility during POST. Therefore, ASRock Restart to UEFI technology allows users to easily enter the UEFI setup utility automatically when turning on the PC next time. It is designed for those who constantly need to enter the UEFI setup utility.
ASRock OMG (Online Management Guard)
Limit and control your children's time spent on the Internet. ASRock OMG (Online Management Guard) technology allows you to establish an Internet curfew or restrict Internet access at specified times. Administrators are able to schedule the starting and ending hours of Internet access granted to other users.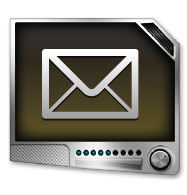 UEFI Tech Service
Contact ASRock Tech Service by sending a support request from the UEFI setup utility if you are having trouble with your personal computer. Users may try to choose the category of the issue they have encountered, describe the problem in detail, and then attach an optional picture or log file for our technical support team.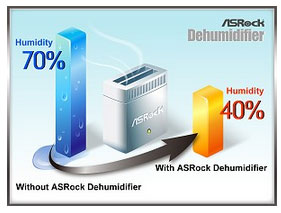 Dehumidifier
Dampness kills most electronics, so it's a better idea to keep your personal computer dry. Now users may prevent motherboard damages due to dampness by enabling Dehumidifier. When it is enabled, the computer will power on automatically to dehumidify the system after entering S4/S5 state.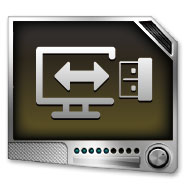 Easy Driver Installer
For users that don't have an optical disk drive to install the drivers from our support CD, Easy Driver Installer is a handy tool in the UEFI that installs the LAN driver to your system via an USB storage device, then downloads and installs the other required drivers automatically through the Internet. Completely no CD or optical disk drive required!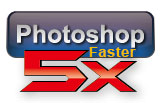 ASRock XFast RAM fully utilizes the memory space that cannot be used under Windows® 32-bit operating systems. It shortens the loading time of previously visited websites, making web surfing faster than ever. And it also boosts the speed of Adobe Photoshop five times faster. Another advantage of ASRock XFast RAM is that it reduces the frequency of accessing your SSDs or HDDs in order to extend their lifespan.

When Internet Explorer loads very slowly for no clear reason, it's usually due to inefficient management. ASRock is rolling out super efficient web management in the motherboard industry. XFast LAN is a convenient tool that controls Internet related applications easily and efficiently. Creating a perfect Internet environment, all you need is a smart manager. ASRock XFast LAN allows you to enjoy more speed, easier multitasking, enhanced multimedia experience, and more – all without weighing you down.
Tired of listening to crappy audio that makes your ears bleed? Experience high-quality surround sound from your personal computer. DTS Connect is a blanket name for a two-part system, including DTS Interactive and DTS Neo:PC, it is used on the computer platform only, in order to convert PC audio into the DTS format.