>
>
>
>
>
Konica Minolta bizhub C654 and C754
Konica Minolta bizhub C654 and C754
KES

350,000.00
–
KES

1,550,000.00
Features
High-speed print/copy output: 60 ppm in color, 65 ppm in B&W
Standard single-pass dual scanning at up to 180 originals per minute
Enhanced INFO-Palette design puts more information at your fingertips, including downloadable apps
Large 9" color display on the multi function printer lets you drag and drop, pinch in and out, rotate images and more — as easy as operating a familiar tablet
Electrostatic keys and sound settings for a "hands-on" touch and feel
Built-in Emperon® print system with universal printer driver for cross-platform productivity, standard 250 GB hard disk drive
Simitri® HD toner with biomass reduces the environmental impact of the multi-function printer
Downloadable apps from our bizhub Marketplace to improve your productivity.
Compare
Konica Minolta bizhub C654 and C754
Product Overview
The Konica Minolta bizhub C654 ($32,828) and bizhub C754 ($38,467) features Konica Minolta's INFO-Palette touch screen interface. This 9″ color touch screen has what Konica Minolta called a "touch and swipe" interface, much like you'd operate a mobile device, as well as customized icons for functions you use more frequently. An external keyboard is available as an option.
Both machines has standard copying, printing, and scanning (and optional faxing) and a 60ppm color speed. Black-and-white speed is 65ppm and 75ppm for the bizhub C654 and bizhub C754, respectively. The controller uses a 1.2GHz processor and comes with 2GB of memory and a 250GB hard disk drive. PostScript and PCL printing support are standard, along with XPS printing. Warm-up time is 22 seconds, which puts these machines among the fastest in the industry. First-page-out time in color is an impressive 5.3 seconds.
An optional Fiery IC-412 image controller includes Adobe PostScript, excellent workflow tools and color management tools. It adds features like color profiles, hot folders, and defined workflows that enhance productivity.
There is also the bizhub MarketPlace, a place for downloadable apps. It includes features as scanning files to Gmail, Google Docs, and SharePoint. Konica Minolta PageScope Mobile App allows for printing from and scanning to smartphones.
Konica Minolta has made a big impression in the professional color market with rugged production models. The bizhub C654 and bizhub C754 are aimed at various industries, especially large medical offices that need to scan paper copies in order to prepare for adoption of electronic medical records. They are also good for large workgroup and departments with high-speed copying and printing needs.
Features
Paper handling:
Dual 500-sheet paper cassettes, a 1,000-sheet paper cassette, and a 1,500-sheet cassette — all standard.
Standard 150-sheet bypass
Optional 3,000-sheet stacker that handles letter-size paper only ($1,780)
Optional 2,500-sheet unit that holds up to 12″ x 18″ paper
6,650-sheet maximum paper capacity
Standard 150-sheet dual-scanning document feeder with duplex speed of 180ppm
250-sheet exit tray ($112)
Optional 3,200-sheet finisher with 50-sheet multiposition stapling ($1,885); users can also add an optional booklet maker with saddlestitching ($1,450) that allows users to create booklets up to 80 pages, and a optional 2/3-hole punch ($586)
Optional 3,100-sheet finisher with 100-sheet multiposition stapling ($3,020); users can also add an optional booklet maker with saddlestitching ($1,670) that allows users to create booklets up to 80 pages, and a optional 2/3-hole punch ($863)
Two-tray (200 sheets in each tray) optional postprocess inserter ($1,113)
Optional Z-folding unit ($5,509)
MFP features:
Scanning features include scan-to-email, scan-to-FTP, scan-to-SMB, and scan-to-PowerPoint
Scanning file formats include encrypted PDF and compact PDF; for PCs with Windows 7, there is also the Distributed Scan feature for sending scanned documents directly to a Scan Server
LDAP supported
Internet faxing standard
Optional faxing ($1,070) includes 33.6kbps modem, JBIG compression, and supports PC faxing and IP address faxing.
Security features:
Optional card and biometric authentication devices
Optional biometric recognition software that uses finger vein patterns
Secure print
HDD Lock
Job erase
Optional copy guard
Automatic Document Feeder

?

Duplexing

?

Ethernet Connectivity

?

Wireless Connectivity

?

Mobile Printing/Scanning

?

Finishers

?
Shortcomings
These devices were released in 2012; we recommend users look at Konica Minolta's more recent bizhub C654e/bizhub C754e for upgraded features, such as image rotation and drag-and-drop functionality via the touchscreen interface.
Specifications
General Specifications
Type
Console Full Colour Printer/Copier/Scanner
Colour Support
Full-Colour
Copy Resolution
Scan
Main: 600dpi x Sub: 600dpi
Print
Copy: Main; 600 dpi x Sub; 600 dpi / Print: Main; 1,200 dpi x Sub; 1,200 dpi
Gradation
256
Memory Capacity (Std./Max.)
2GB/4GB
HDD
250GB
Original Type
Sheets, Books, Objects
Max. Original Size
A3 (11″ x 17″)
Output Size
SRA3 to A5, B6S

1

, A6S

1

Thick paper, Foolscap

2

(8-1/2″ x 13-1/2″,
200 mm x 330 mm, 8-1/8″ x 13-1/4″, 8-1/2″ x 13″, 8-1/4″ x 13″, 8″ x 13″),
8K, 16K, Long Length Paper (210 x 457.3 mm to 297 x 1,200mm)
Image Loss
Max. 4.2mm or less for top edge (5 mm for thin paper),
Max. 3.0mm or less for bottom edge,
Max. 3.0mm or less for right/left edges

*A loss of 4.2 mm each during printing.

Warm-Up Time (23°C, std. voltage)
(May vary depending on the operating
environment and usage.)
22 sec. or less
(The time required to start printing when both the main power
and sub-power switches are turned from OFF to ON.)
22 sec. or less
(The time required to start printing when the main power switch
is ON and the sub-power switch is turned from OFF to ON.)
First Copy Time

3

Colour
C754 : 5.3 sec. or less C654 : 5.3 sec. or less
B/W
C754 : 3.6 sec. or less C654 : 3.7 sec. or less
Copy Speed
(A4 Crosswise)
Copy Magnification
Colour
C754 : 60 ppm C654 : 60 ppm
B/W
C754 : 75 ppm C654 : 65 ppm
Fixed Same Magnification
1:1±0.5% or less
Scaling Up
1: 1.154/1.224/1.414/2.000
Scaling Down
1: 0.866/0.816/0.707/0.500
Preset
3 types
Zoom
25-400% (in 0.1% increments)
Lengthwise Crosswise Individual Settings
25-400% (in 0.1% increments)
Paper Capacity
(80g/m

2

paper)
Tray 1/2 : 500 sheets (up to SRA3), Tray

3

: 1,500 sheets (A4),
Tray 4 : 1,000 sheets (A4),
Multiple Bypass Tray : 150 sheets (up to SRA3)
Max. Paper Capacity (80g/m

2

)
6,650 sheets
Paper Weight
Tray 1 – 4
52- 256g/m

2

Multiple Bypass Tray
52- 300g/m

2

Multiple Copy
1- 9,999 sheets
Auto Duplex
Type: Non-Stack Paper Size: Width/100-320mm,
Length/148-457.2mm Paper: Weight 52 to 256g/m

2

Power Requirements
AC 230 V 10 A (50 to 60Hz)
Max. Power Consumption
2.1kW or less
Dimensions [W] x [D] x [H]
650mm x 799mm x 1,155mm (25-1/2″ x 31-1/2″ x 45-1/2″)
Weight
Approx. 221 kg (487-1/4 lb)
Space Requirements

4

[W] x [D]
988 x 1,525 mm (39″ x 60″)
1
S: Short edge feed
2
Set by Customer engineer
3
A4 crosswise full size/using the first tray/scanning from the original glass surface.
4
Without options, with paper trays pulled out, and multiple bypass tray, auxiliary tray and ADF opened.
Print Specifications (Standard)
Type
Embedded
CPU
MPC8536 1.2 GHz
Memory
Shared with the copier
Print Speed
Same as Copy Speed (when using the same original)
HDD
250 GB (Shared with the copier)
Print Resolution
1,200 x 1,200 dpi
PDL
PCL5e/c Emulation, PCL XL Ver. 2.1 Emulation,PostScript 3 Emulation (3016),
XPS Ver. 1.0
Protocol
TCP/IP, IPX/SPX (NDS support), SMB (NetBEUI), LPD, IPP1.1, SNMP, HTTP
Support OS
Windows 2000 / XP / XP 64bit / Vista / Vista 64bit / 7 / 7 64bit
Server 2003 / Server 2003 64bit / Server 2003 R2 / Server 2003 R2 64bit /
Server 2008 / Server 2008 64bit,
Mac OS 9.2 or later / Mac OS X 10.2 or later / Mac OS X10.4 (Intel) or later,
Linux
Fonts
PCL
80 Roman fonts
PS
137 Roman Type1 fonts
Interface
Ethernet (10BASE-T/100BASE-TX/1000BASE-T), USB 1.1, USB 2.0, USB Host
Print Specifications (Optional IC-414)

* Optional Video Interface Kit VI-506 is required.

Type
Embedded
CPU
Intel Pentium E5300 2.60 GHz
Memory
2 GB
HDD
160 GB
Print Speed
Same as Copy Speed (when using the same original)
Print Resolution
600 dpi, 1,200 dpi
PDL
Adobe PostScript3 version3019, PCL6/PCL5
Protocol
Ethernet (Apple Talk, TCP/IP), HTTP/HTTPS, SSL/TLS for HTTPS,
SMB, Port9100 (Bi-Directional), IPP, LDAP, IPV6, SNMP v3
Support OS
Windows XP / Server 2003 / Vista / Server 2008 / Server 2008 R2 64bit / 7
Mac OS X 10.4.11, 10.5.x, 10.6.x
Fonts
Adobe PS 138 Roman fonts, Agfa PCL 80 Roman fonts and 1 bitmap font,
Additional PCL 35 fonts, Euro Currency
Resident Font
Interface
Ethernet (10BASE-T/100BASE-TX/1000BASE-T), USB
Scan Specifications
Type
Full-Colour Scanner
Interface
Ethernet (10BASE-T/100BASE-TX/1000BASE-T)
Driver
TWAIN Driver, HDD TWAIN Driver
Protocol
TCP/IP (FTP, SMB, SMTP)
Scanning Speed (Colour/B&W) (300dpi, A4 Crosswise)
Simplex: 90 opm Duplex: 180 opm
Scanning Size
Max. A3 (11″ x 17″)
Output Format
TIFF, JPEG, PDF, Compact PDF, XPS, Compact XPS,
PPTx,Searchable PDF, PDF/A, Linearised PDF
Scanning Resolution
Push
200dpi/300dpi/400dpi/600dpi
Pull
100dpi / 200dpi / 300dpi / 400dpi / 600dpi
Main Functions
Scan to E-Mail, Scan to FTP, Scan to BOX (HDD), Scan to PC (SMB),
Network TWAIN, Scan to WebDAV, Scan to Me, Scan to Home,
Scan to USB, Scan to Scan Server, Scan to Web Service (WSD-Scan),
Device Profile for Web Services (DPWS)
Other Functions
Universal Send, Authentication at the time of E-Mail send (SMTP authentication,
POP before SMTP), S/MIME, Annotation
Fax Specifications (Optional FK-511)

| | |
| --- | --- |
| Communication | Super G3 |
| Compatible Lines | Public Switch Telephone Network, Private Branch Exchange, Fax Communication Line |
| Line Density | G3 (8 dot/mm x 3.85 line/mm, 600 x 600 dpi) |
| Modem Speed | 2.4 to 33.6 kbps |
| Compression | MH/MR/MMR/JBIG |
| Sending Paper Size | Max. A3 (Long Length Support: Max.1,000 mm) |
| Recording Paper Size | Max. A3 (Long Length Max. 1,000 mm — following the page division —) |
| Transmission Speed | Less than 3 sec. (A4, V.34, 33.6 kbps, JBIG) |
| Memory | Shared with the copier |
| Number of Abbr. Dials | 2,000 |
| Number of Program Dials | 400 |
| Number of Group Dials | 100 |
| Sequential Multiple Station Transmission | Max. 600 |
Internet Fax Specifications
Protocol
SMTP, POP
Connection Mode
Full-Mode
Sending Paper Size
A3, B4, A4
Recording Paper Size
Max. A3
Resolution
200 x 100 dpi, 200 x 200 dpi, 400 x 400 dpi, 600 x 600 dpi
Interface
Ethernet (10BASE-T/100BASE-TX/1000BASE-T)
Colour
Support Colour Internet Fax
Format
Send: TIFF-F, Receive: TIFF-F
Colour/Grey Scale: TIFF (RFC3949 Profile-C)
IP Address Fax Specifications

*Optional Fax Kit FK-511 is required.

Protocol Transmission
SMTP
Sending Paper Size
A3, B4, A4
Resolution
200 x 200 dpi, 400 x 400 dpi, 600 x 600 dpi
Format
Send: TIFF-F, Receive: TIFF-F
Colour/Grey Scale: TIFF (RFC3949 Profile-C)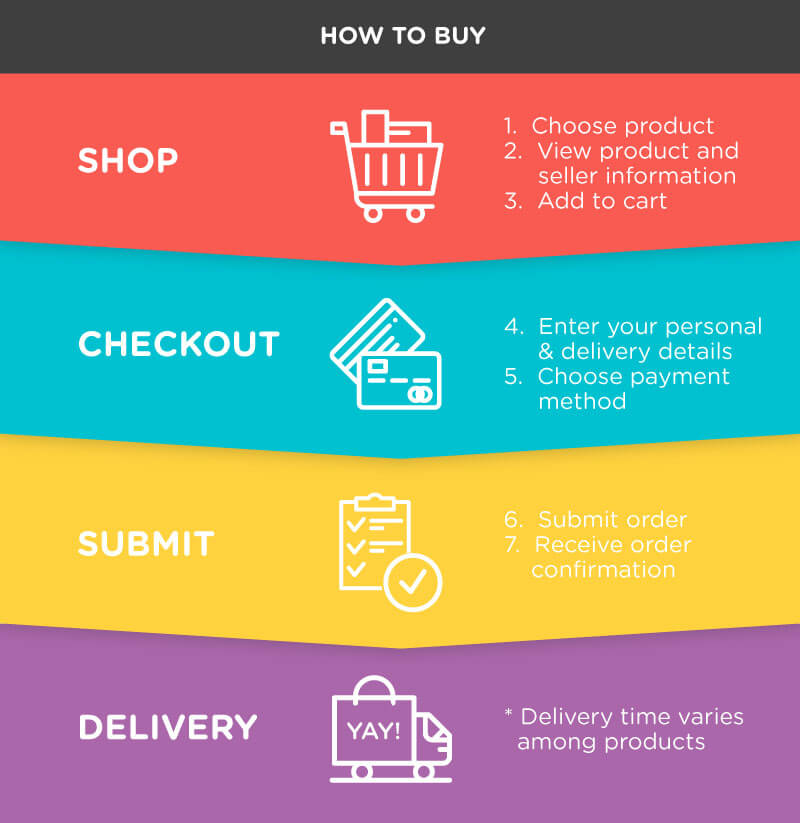 | | |
| --- | --- |
| brands | Konica Minolta |
| Condition | |